Celebs often go through the situation when they accidentally become the victims of some embarrassing moments. Today, we are talking about the top 5 incidents of most controversial pics of Bollywood stars. This list contains names like Akshay Kumar to Katrina Kaif who faced this kind of accidental controversy over some pics.
Katrina Kaif
Once when Katrina was leaving a party, she was so drunk that Karan Johar had to hold her to balance her. While holding her, Karan's hand got inside her dress, which was an embarrassing moment for the glam queen and this swirled a sheer controversy on the media.
Akshay Kumar
Akshay Kumar is known for his daring and fun-loving personality in the industry. The incident is when Akshay was promoting a popular jeans brand and it was already scripted that a model will open the button of his jeans. However, he gave this honour to his wife Twinkle Khanna, and as you can see, she obliged. This picture made an instant controversy in media.
Katrina Kaif And Rani Mukharjee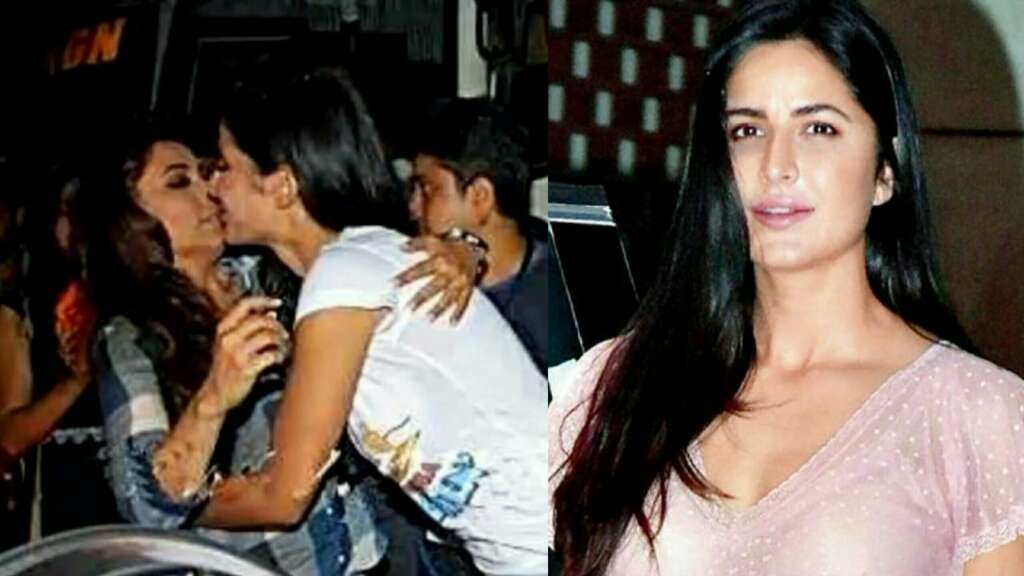 This picture shows something like two beautiful actresses are "kissing" each other. Actually, this picture was captured at an event where Katrina and Rani greeted each other by hugging. However, the camera angle seems to be in a awkward position, which made the public assume that they were about to kiss each other.
Aishwarya Rai Bachchan and Ajay Devgn
In the aforementioned picture, in an event, Aishwarya went onto hug Ajay Devgan but mistakenly kissed him on the lips. This picture caused a huge controversy.
Amitabh Bachchan and Aishwarya Rai Bachchan
Actually, in this shot, Aishwarya is kissing the cheeks of her father in law. However, the awkward timing of the picture shows it as if the two were about to smooch, this also caused a massive uproar among the netizens and trollers.
Also read Top 10 Wardrobe Malfunction Of Bollywood Actresses