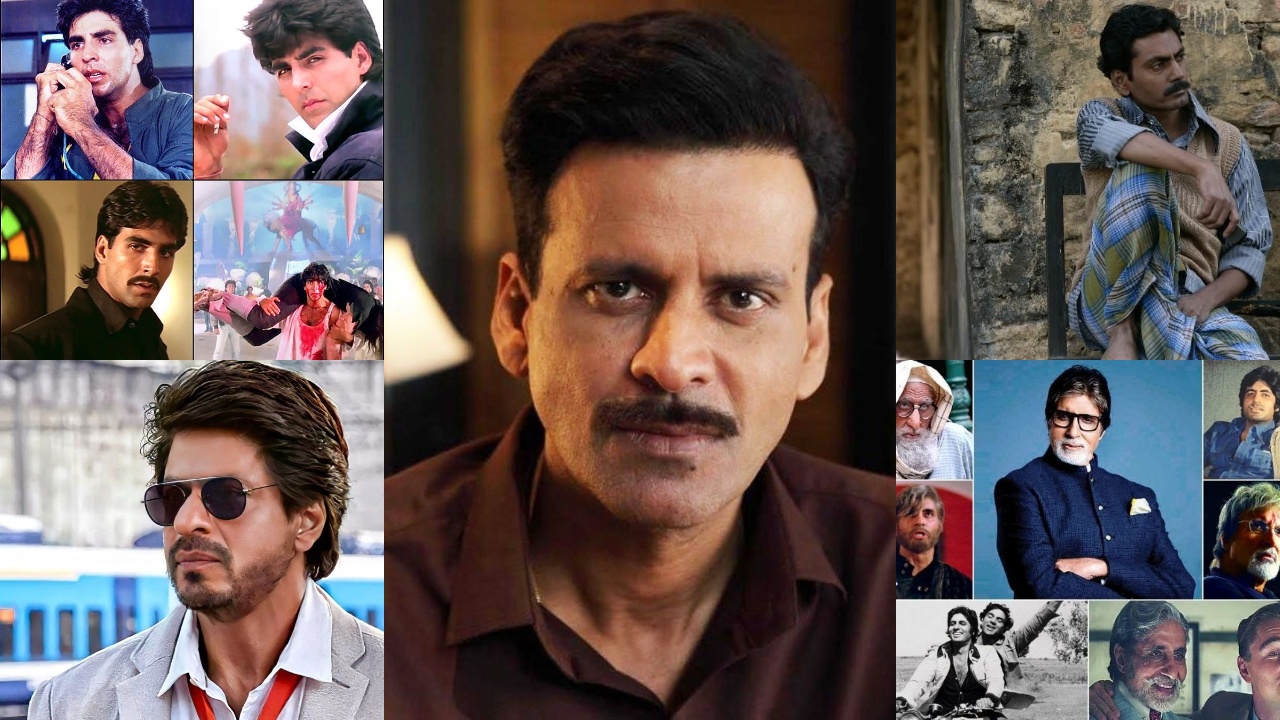 Making a career in Hindi cinema is not an easy task for any artist. There is nothing like a miracle here. Everyone has to prove himself. The one who does the best work has the ability to entertain people, he gets as much popularity and he keeps climbing the ladder of success. It has always been difficult for artists to make a name in Hindi cinema. Especially when an actor is not from a film background. However, there are many such examples in the industry that have gone far beyond this. Once those stars were ordinary people like us and you but on their own, they made a name in the industry and today they are popular all over the world. Let us tell you about 5 such actors today.
Amitabh Bachchan…
Amitabh Bachchan is called the superhero of the century. Every person who loves cinema is very well aware of this name. Amitabh Bachchan's popularity is worldwide and he is the second richest actor in Bollywood. Although Big B once belonged to a simple and middle-class family. Whatever Amitabh has done in Hindi cinema, he has done it on his own. It is said that in the early days of his career, Amitabh used to spend the night at Marine Drive. However, soon he started ruling Bollywood with his best performance and is still doing so today.
Akshay Kumar…
Akshay Kumar is also called the 'Khiladi' of Bollywood. Akshay Kumar has also worked as a chef at many places before venturing into Hindi cinema. At the same time, he also used to give martial arts training to the children. Bollywood superstar Akshay Kumar had no relation with the film background. He has also made a special place in the industry on his own. His film career started in the year 1991 with the film 'Saugandh' and he has given many hits till now. Akshay has been ruling Bollywood for the last 30 years and today he is known all over the world. He is one of the richest actors in Hindi cinema. Today they live like kings.
Shahrukh Khan…
Now let's talk about the King of Bollywood i.e. Shahrukh Khan. Shahrukh Khan started his career with a serial named 'Fauji' and soon he became one of the big actors of Hindi cinema. Today Shahrukh is one of the richest actors in Hindi cinema as well as in the world. His fan following is quite strong. Shahrukh did not have any film background, but with his best work, he was engulfed in the whole world. He has also worked in theatre.
In one of his interviews, the actor, while talking about the days of struggle, said that he used to sleep on the road in front of the Oberoi Hotel and when he woke up in the morning, he felt that he was inside the hotel. Significantly, Shahrukh's film career started in the year 1992 with the film 'Deewana'.
Manoj Bajpayee…
Manoj Bajpayee is a highly accomplished actor of Hindi cinema. Manoj has won everyone's heart with his simple performance. Despite the side and supporting roles, Manoj has also given competition to the lead actor. Manoj gets completely immersed in each of his characters and the fans love his work. Manoj is leading a lavish life today, but he too has seen sorrow and struggle. Sometimes he lived in a small place with many of his companions and also used to cook food for everyone.
Nawazuddin Siddiqui…
Today's audience is well acquainted with Nawazuddin Siddiqui. Nawazuddin has also done a watchman's job and today he is on a big stage in Hindi cinema while doing small roles. Everyone likes his acting. Nawaz, who once worked as a watchman, now lives a luxurious life and now charges crores of rupees for a film.
Also read 10 Pictures Of Bollywood Parties Which Reveals The Secrets Of This Industry