A drug angle has surfaced from Sushant Singh Rajput's alleged girlfriend Rhea Chakraborty's chat, after which several artists have been summoned by the NCB. The Narcotics Control Bureau will interrogate actresses like Deepika Padukone and Sara Ali Khan for this matter. It is not the first time the issue has been raised about drug addiction in Bollywood. There are many well-known Bollywood stars, whose condition had worsened due to intoxication, not only that, but because of the addiction, someone was seen begging and someone breathed the air of jail.
Sanjay Dutt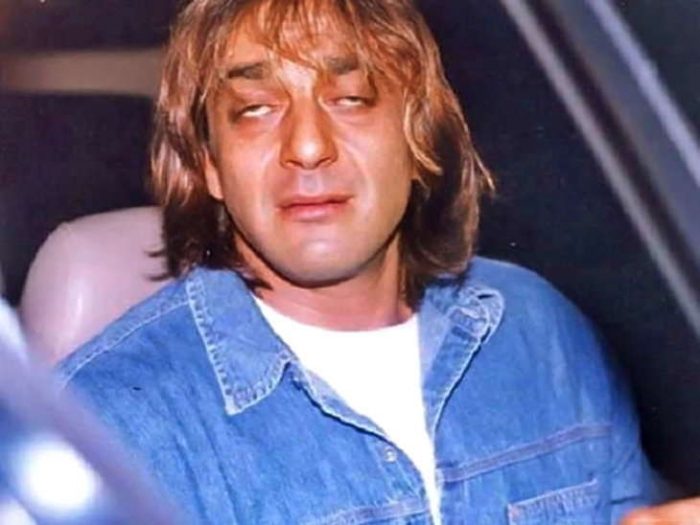 According to the news, it is said that Sanjay Dutt has consumed all types of drugs. Sanjay Dutt himself said that he had a bad addiction to taking drugs for about 10 years. Sanjay Dutt's biopic film "Sanju" also depicts the actor's intoxication. Drug addiction had worsened his condition, which was affecting his career as well as his personal life.
Fardeen Khan
Let me tell you that actor Fardeen Khan was arrested with cocaine. For about 5 days, he had to eat the food of jail. He was then released on bail.
Prateik Babbar
Raj Babbar, a well-known actor in Hindi cinema, is the father of Prateik Babbar. Let me tell you that Prateik Babbar was in the grip of drugs for about 5 years. Later on, he got out of this bad habit with a lot of determination.
Ranbir Kapoor
During an interview, film actor Ranbir Kapoor himself told that he had a bad addiction of taking drugs. He started taking drugs since school days, but now he have come out of all these.
Geetanjali Nagpal
Geetanjali Nagpal has been a famous model of the 90s. She too had a bad addiction of taking drugs. Drugs had made her condition such that she had also worked as a maid to get drugs, not only this, but according to the news it is said that in her last days they were also seen begging on the streets of Delhi.
Vijay Raaz
Actor Vijay Raaz was arrested by the Dubai Police in 2005 with drugs.
Honey Singh
Famous rapper Honey Singh was also hit by drugs. His career was becoming stagnant due to intoxication. His condition had become such that it was very difficult to identify him by looking at him, but he got his treatment in the rehab center, after which he got out of this bad addiction.
Also read Actresses Apart From Rhea Chakraborty Who Got Arrested For Doing Big Scandals