This week Ukraine is surviving the attacks of Russia and we hope the peace between both! With an enthusiastic mind we gathered this information and to get in the mood now, we give you 7 facts about Ukraine.
McDonalds
There are more than 32,000 McDonalds restaurants worldwide, but the branch on Vokzalna Square in Kiev, Ukraine is the third most visited.
Biggest Country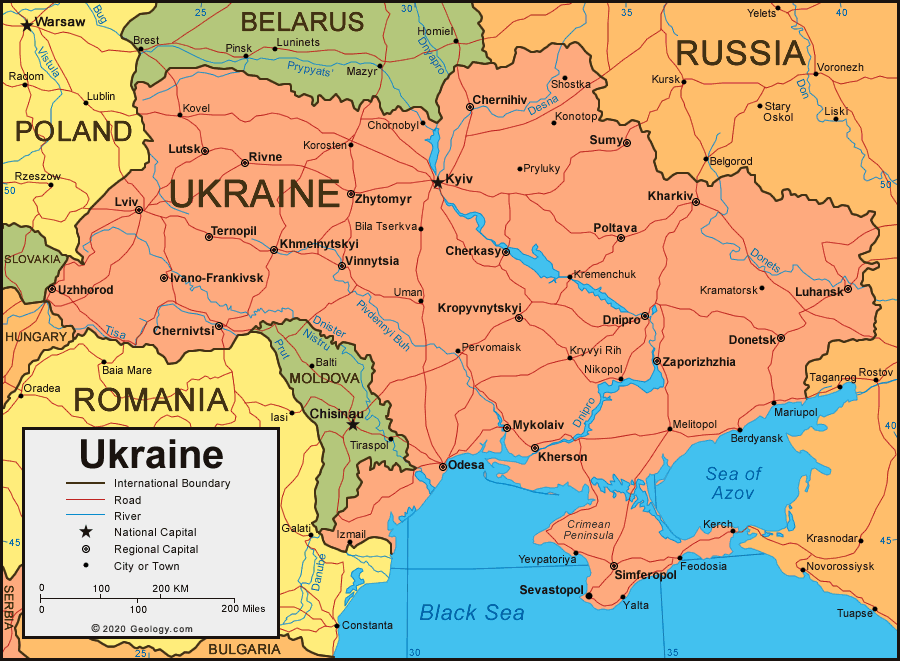 Ukraine is the largest country located entirely in Europe. It is smaller than Russia, Kazakhstan and Turkey, but large parts of those countries are also located in Asia.
Death Rate of Ukraine
Ukraine has the second highest death rate of any country in the world after South Africa. Every year 15.75 per 1000 inhabitants die in Ukraine. That is almost twice as much as in the Netherlands. The main cause of the high death rate in Ukraine is smoking and drinking too much.
East west, home is the best
77% of Ukrainians have never been outside Ukraine. More than a third of the inhabitants have never even been outside their native province!
105 meters deep metro station
Kiev has the deepest metro station in the world. The Arsenalnaya station is tucked 105 meters into the ground. On the first day of our Isreality journey we are going to take a ride with this metro. To get there you first have to stand on the escalator for a few minutes!
1.5 million people of Ukraine lost their lives in WW II
Many people know that 6 million Jews were murdered during World War II. What many people don't know is that more than 1.5 million of them were Ukrainian Jews. Usually they were shot one by one and thrown into mass graves. On September 29 and 30, 1941, nearly 34,000 Jews were shot in the Babi Yar ravine in Kiev. In total, more than 100,000 Jews were buried in this ravine alone…
Chocolate factory of President Petro Poroshenko
Ukrainian President Petro Poroshenko became known for his chocolate factory. His ROSHEN is by far Ukraine's most popular chocolate.