Film actress Shilpa Shetty Kundra is in the news these days for her husband Raj Kundra porn racket case. Although even before this, she has been in many controversies. Know the list….
Richard Gere Kissing Controversy
In the year 2007, Hollywood actors Richard Gere and Shilpa Shetty Kissing Controversy would be known to everyone. Shilpa Shetty and Richard Gere stood on stage at an event to spread awareness about AIDS. During this, Richard forcefully kissed her. After this there were protests across the country against Shilpa. However, Shilpa shrugged off the matter saying that everything happened so fast. She didn't even get a chance to react.
Reality show big brother controversy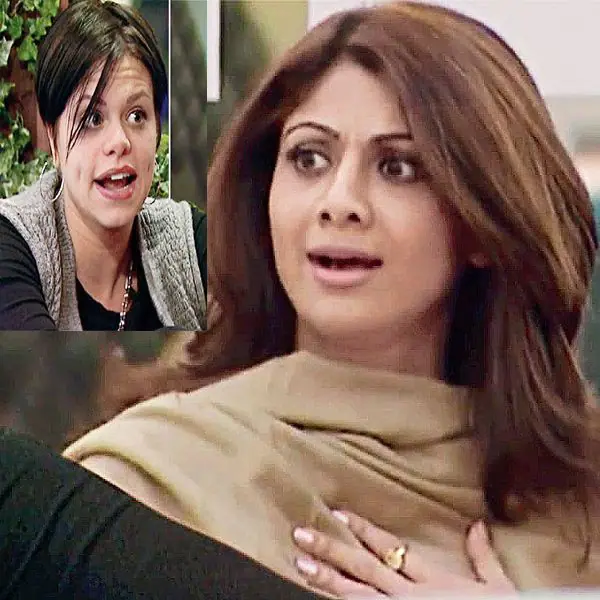 In the year 2007, Shilpa Shetty participated in the reality show Big Brother. During the show, another contestant Jade Goody made a racist remark against Shilpa, which caused a lot of ruckus in India. However, this ruckus benefited Shilpa a lot. Shilpa won the 5th season of Big Brother.
What did the priest of the temple do?
In the year 2009, Shilpa went to the Sakhigopal temple. During this, a picture of her became quite viral in which a priest of the temple is seen kissing on her cheek. There was a lot of controversy over this. Later Shilpa said that can a father not kiss his daughter?
Raj's first wife accused of breaking the house
Raj Kundra married a woman named Kavita in the year 2003. Kavita accuses Shilpa of ruining their house. Kavita said that her house is broken because of Shilpa. However, Raj also clarified on this and called the allegations of Kavita baseless.
There were allegations of connection with the underworld
In the year 2003, when Shilpa's career was at a critical juncture. At that time there were reports that Shilpa Shetty's family has a connection with the underworld. There were many serious allegations against Shilpa at that time but Shilpa's family rejected the allegations outright. Shilpa's family members told in a press conference that all these allegations have been made to malign Shilpa's image.
Non-bailable warrant issued for bold photoshoot
In 2006, a Madurai court had issued non-bailable warrants against Shilpa Shetty and Reema Sen, accusing her of spreading obscenity. Shilpa was accused of getting a bold photoshoot done for a Tamil magazine. However, Shilpa said in the court that she has not got any such photoshoot done.