Less than a generation ago, women were barely allowed to vote in many countries, let alone start multi-million dollar companies and become millionaires or billionaires themselves. However, that has most certainly changed now.
Whether it be women in fashion, women in gambling, or women in healthcare, there are dozens of successful female business people who have not only made a name for themselves, but their ideas have changed the world.
1. Francoise Bettencourt Meyers
The heiress to L'Oreal, Meyers, is the wealthiest woman in the world, with a net worth of close to $100 billion. While her grandmother started the brand, Francoise has taken it to the next level over the past few years.
While not much is known about her besides her business ventures, Francoise is easily the most powerful woman in beauty and make-up.
2. Oprah Winfrey
Everyone knows who Oprah Winfrey is, and there is very little that the TV and media haven't done. Not only did she have one of the biggest talk shows in the world for 26 years, but she has her own production company; she has starred in films, written multiple best-selling books, and a ton more.
While she isn't on TV as much as before, she still creates and produces multiple shows, is still writing books, and has accumulated over $2.5 billion in wealth.
3. Susan Wojcicki
A name many might not have heard of is Susan Wojcicki. The current CEO of YouTube began her career as one of the founding members of Google and was their first marketing manager in 1999.
She then went to work as the head of Google's online advertising sector, which included Google's video service. After noting the success of YouTube, she pushed for the acquisition of the platform in 2006 and has served as the CEO since 2014.
4. Sheryl Sandberg
In 2007, Sandberg met the founder of Facebook, Mark Zuckerberg, at a party. While not even looking for a COO at the time, Zuckerberg felt that Sandberg was a perfect fit for the company. She would take on the role in 2008 and has held it ever since.
In 2012, she became the first woman on Facebook's board of directors. As of June this year, she has stepped down from her COO position and is hoping to take her many talents on her next journey. 
5. Sara Blakely
Sara Blakely is another name you probably haven't heard of, but you definitely know her company. Blakely started Spanx in 2000, which has now grown into a multi-billion dollar apparel company used and endorsed by millions and millions of women from around the world.
In 2014, she was ranked as the 93rd most influential woman in the world by Forbes magazine. Currently worth over $1 billion, she is one of the most successful apparel entrepreneurs of all time.
6. Tory Burch
Tory Burch began her clothing company, Tory Burch, in 2004. With over 300 locations around the US and the world, her label is a household name in the retail fashion industry. Her big break happened in 2005 when Oprah endorsed her line. The following day, her website had over 8 million visits.
Although it was estimated she was worth over a billion dollars in 2014, her net worth took a small hit and is now sitting at a cool $850 million.
7. Rihanna
Another musician-turned-business woman, Rihanna is now almost more famous for her business ventures than her music. Rihanna created the Fenty brand around 2010 and has since created a number of perfumes, a make-up line, clothing, and shoes.
In 2020, Fenty expanded into skincare and is now one of the biggest names in the fashion world. Her Fenty brand has certainly skyrocketed her net worth, with Rihanna now worth nearly $2 billion.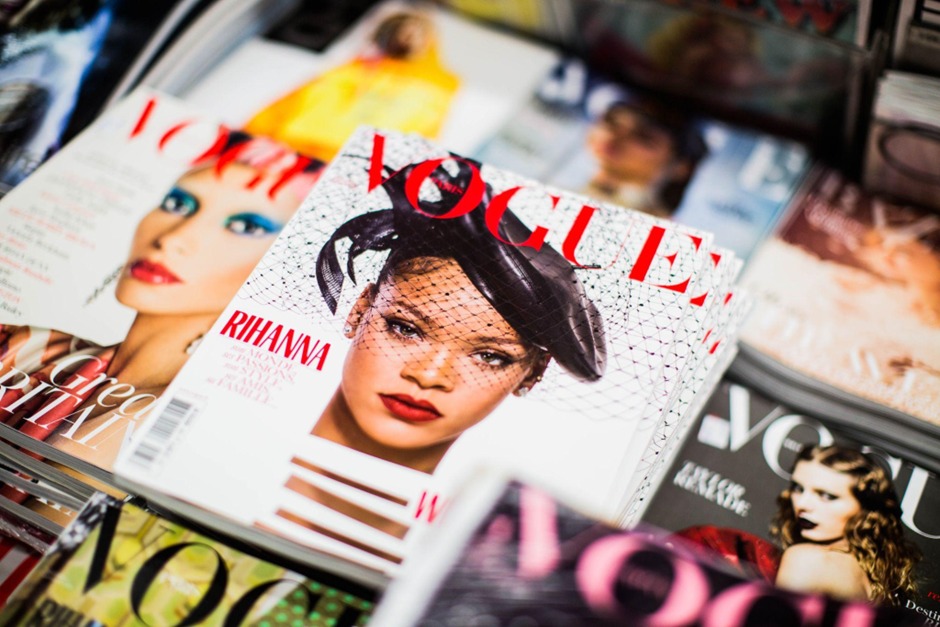 8. Judy Faulkner
Jud Faulkner began her business, Epic Systems, in 1979. This healthcare software is now used across the globe, and in 2013 Faulkner was named the most powerful person in healthcare.
According to a recent study, it was found that Epic Systems holds the health data of 78% of patients in the United States and 3% of patients worldwide. Epic Systems allowed Faulkner to garner $6.5 billion in personal wealth, making her one of the wealthiest women in the world.