While Tesla and SpaceX CEO Elon Musk is regularly in the spotlight and enjoys some media attention, there are still many things we don't know about the space enthusiast. For example, did you know that Elon was born in South Africa? We have listed this and a few other interesting facts for you.
Elon was born in South Africa
Elon was born to Errol and Maye Musk in Pretoria, South Africa. He moved to Canada when he was 17 to study at Queen's University. 
Elon Musk was pretty quiet as a kid
Elon would be so quiet as a child that for a while his parents thought he was deaf. The businessman was quite smart as a child and before he was nine he had already read the entire Encyclopædia Britannica – an English-language encyclopedia to which more than four thousand authors contributed. He had also taught himself to write code when he was twelve.
Bullied as a child
As a child, Elon was the youngest and smallest boy in his class. He was often bullied and once even ended up in hospital when a group of boys pushed him down the stairs. He was often beaten and when he was fifteen he decided to take up karate, judo and wrestling.
Elon Musk has no contact with his father
Errol Musk (Elon Musk's father) is no longer in Elon's life. Elon is said to have once described him as "a terrible person". At the age of 72, Errol had a son with girlfriend Jana Bezuidenhout. What would upset the Musk family is that Jana is not only Errol's girlfriend, but also his stepdaughter!
Errol was in the past married to Heide Bezuidenhout. Heide and Errol tied the knot when Jana was four years old. He also has two children from the marriage with Heide: Alexandra 'Ali' Musk and Asha 'Rose' Musk. When Errol informed his daughter Ali that he was expecting a baby with Jana, Ali freaked out. She would have called her father crazy and mentally ill. 
Mother Maye Musk is a model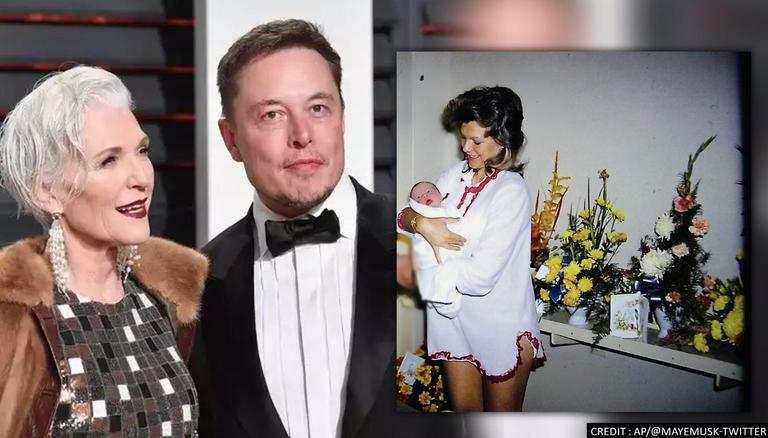 Maye Musk, 73, is quite successful just like her son. She published the book A Woman Makes a Plan: Advise for a Lifetime of Adventure, Beauty, and Success and she works as a model and dietician. She has appeared on the cover of the health issues of Women's Day and Vogue.
The name Tesla was almost called Faraday
If Elon hadn't been allowed to call his company Tesla, in charge of the rights, he would have named his company Faraday. With this he wanted to pay tribute to the British physicist and chemist Michael Faraday. 
Elon Musk is also known as the 'real life' Tony Stark
Marvel comics artist Stan Lee based the character Tony Stark on Howard Hughes (an American pilot, film producer, aircraft manufacturer and philanthropist). But Robert Downey Jr — who played Tony Stark in the Marvel movies — based his role in Iron Man on Elon Musk.
Elon was featured in Iron Man 2
Speaking of Iron Man , did you know that Elon was featured in part two of the movie? He was briefly in the picture with Robert Downey Jr. Incidentally, the Tesla CEO was also featured in The Big Bang Theory once.
Tesla isn't Elon's only company
Did you know that Elon is also the founder of PayPal? He is also the founder of Zip2, SpaceX, Hyperloop, OpenAl, Neutralink and The Boring Comapany. It turns out that this man does not sit still.