In a piece of shocking news, a step-grandmother turned cruel after she allegedly dipped a 2 years old girl's feet into boiling water. She did it to punish her as she was having a "bad day."
The name of the toddler is Kaylee Robinson and due to this horrific incident, she suffered third-degree burns and blisters from her ankles to toes while she was being babysat by her relative. The little child is in severe pain and can't walk and run or even stand. Kaylee's mum, Brittany Smith, claims that Vaughn admitted to using very hot water to punish Kaylee because she was having a bad day.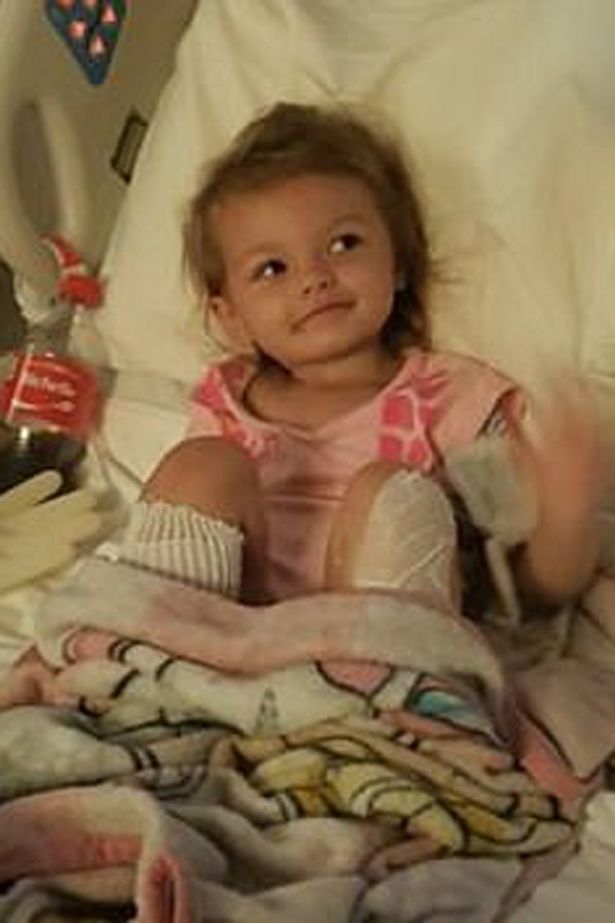 Kaylee's culprit Vaughn has now been charged with child abuse and is behind the bars. If convicted she could be sentenced to 15 to 18 years in prison. Brittany said Kaylee has already undergone two operations, but neither has worked and she will still need surgery. 
She told Metro US, "The skin is not really repairing itself in the way the doctors hoped it would. Kaylee is in a lot of pain. They are going to take some skin from her thigh next week to try and repair her feet. She is at high risk of infection and could end up losing them."
Brittany left Kaylee with Vaughn while she went swimming with her fiance and her two other children. Vaughn had taken care of Kaylee a number of times in the past.