Do you like sports girls? Perhaps, but most likely, each of you has your own idea of ​​​​the appearance of these very "sporty girls". Here is a selection of girls who are very famous on the Internet, and some of them are even eminent athletes. All the girls are from different countries and speak different languages, but what unites them is their love for sports and their love for leg training.
Yineth Medina
Yineth was born and raised in Bogota (capital of Colombia). She's 27. The girl is an Instagram model, a motorcycle lover, and an ambassador for several sports brands.
Yineth specializes in content related to fitness and motorcycles. She often pleases her numerous Instagram followers, and she has almost 2 million of them, with her photos in sportswear, swimwear, or riding a bike.
Yineth used to enjoy pushing her body to extremes. She had a very low percentage of fat and a very impressive muscle mass. She was very strict about her diet and training. Yineth has never competed because she just doesn't like it, but she lived the same lifestyle as any professional bodybuilder. The girl honestly admits that she used to take steroids, but assures that in very small quantities since most of the progress was associated precisely with diet and training.
Yarishna Ayala (Yarishna Nicole Ayala Otero)
Yarishna Ayala is a gorgeous and strong athlete who is also a model. She has won numerous fitness competitions due to her extraordinary physique. Many people say that her physique is only the result of steroids, but Yarishna herself denies this, assuring that this is the result of her hard work.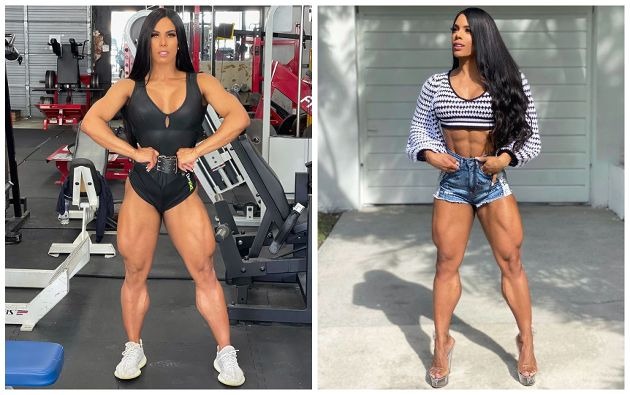 The girl is from Puerto Rico. This is her hometown, and she spent her entire childhood there. However, Yarishna currently lives in Florida with her boyfriend, Luis Ojeda. Luis is also an athlete, and the couple met through their shared interest in fitness.
Now Yarishna is 29 years old. Her height is 165 cm and her weight is about 60 kg. More than 2.7 million people have subscribed to her personal Instagram page. She has a twin sister named Karishna. Both sisters were professional salsa dancers (a dance from the US and Latin America) and in 2012 participated in the American reality show Q'Viva! The Chosen.
Taneth Jimenez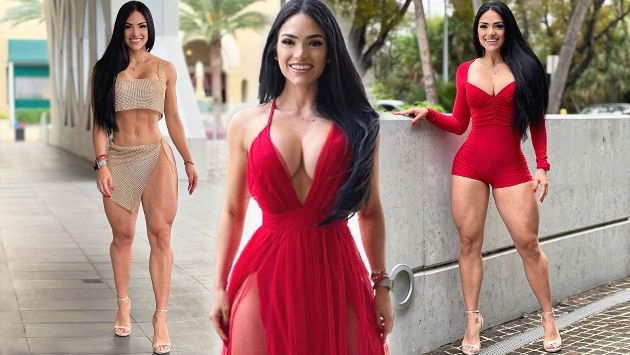 Motherhood is a beautiful journey that most women can't wait to experience. However, despite this desire, most women hate the thought of losing shape after giving birth. One Internet phenomenon proving that it is possible to bounce back even after giving birth is Taneth Jimenez. The girl won the title of "Fitness Mom" ​​thanks to her incredible physique.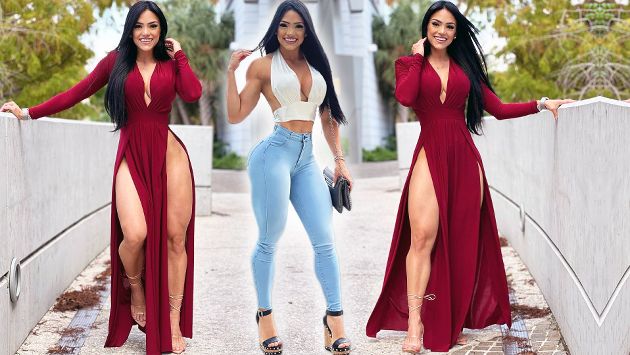 Taneth Jimenez is a 29-year-old Venezuelan beauty, fitness instructor, nutritionist, model, and proud mother of two.
Taneth is known for sharing various nutrition tips, workout routines, and model snaps in sportswear on her Instagram account, which has over 2.4 million followers.
Taneth is originally from Barquisimeto, a city in northwestern Venezuela, but she now lives in Miami, Florida.
Initially, she started out as a regular model. Taneth has attended local Venezuelan events for modeling performances. However, deep down, she always had a passion for sports. Her fitness career began when she had children. She has focused on proper nutrition and proper training, specifically strength training, to keep her curvaceous body in shape.
Taneth cares a lot about her fitness, and for this, she regularly engages in fitness, yoga, and exercises almost every day. When she can't go to the gym, Taneth doesn't look for excuses and trains at home.