The Cinema industry has come a long way now gone are the days when the celebs stick to a particular role. These days being an artist is quite challenging and therefore there are many stars who try to go the extra mile just to make the film a box office hit. Not only it helps them achieve a huge box office collection but also make them popular. However, not many stars take the challenge to go out of way for the role but there are some who dare to bare it at all. So check out the list below.
Hrithik Roshan
Hrithik Roshan is a famous star who has proved himself with his acting skills since the time he made his appearance on the big screen. But he was seen in a different kind of role in the movie Guzaarish. He did something that was way far different. In the movie he played the role of a magician who was wheel ridden for 14 years just to fit into the character he spent hours on the wheelchair to know how it feels when your legs stop working.
Amir Khan
Aamir Khan as we all know is called Mr. Perfectionist. Over the years he experimented with worth watching scripts. Which was one of its kind. However in the film PK, he played the role of Bhojpuri speaking alien, and just to fit into the character it is said that he ate 100 pans a day. Not just this he also dared to appear all nude in front of the camera.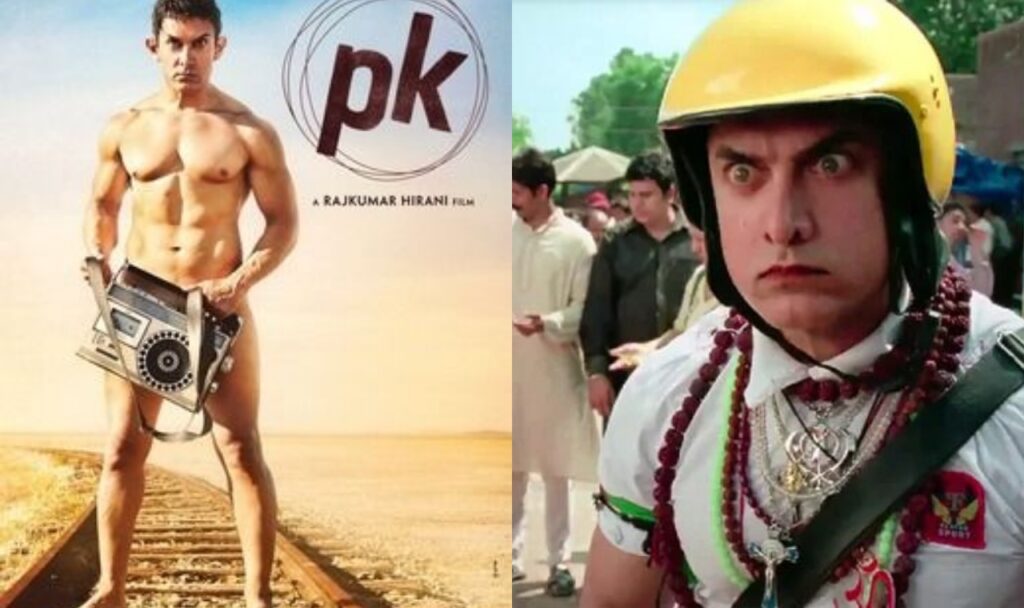 Rajkumar Rao
Rajkumar Rao is one of the famous award-winning actors but his role in Mohit Suri's film in Hamari Adhuri Kahani was spectacular. Since his hole demanded a dirty and a Messy look it is been said that he didn't took shower for almost a month, just to fit into the character perfectly.
Ranveer Singh
The Gully boy actor Ranveer Singh has often been known for his quirky lifestyle. But he amazed everyone with his role in Padmavati. As he underwent a lot of physical and mental change during the shoot of the film. As per the information the actor literally got slapped 24 times for a single shot in the film for one of the scenes in which Raza Murad who was playing Jalaluddin Khilji have to slap Alauddin Khilji who was Ranbir Singh.
Randeep Hooda
Randeep Hooda is also one of the most talented actors in Bollywood. But the actor grabbed everyone's attention after he appeared in the movie Sarabjit in which he played a titular character who was wrongly imprisoned in Pakistan. As per the reports, it is said that the actor lost almost 18 kilos in 28 days just to look malnutritioned because of the script of the film.
Akshay Kumar
Khiladi actor Akshay Kumar whom we have seen in a funny and funky action avatar. Had surprised everyone with his look when he appeared in the movie Kesari. The actor went bald as he had to wear a heavy turban. However, there were not many scenes of him wearing a turban but still, he manages to is it all just to get into the character. But wearing a turban wasn't that much easier for him. He did so because of the role in the film.
Also, read Aditya Narayan's Wedding: Checkout The Wedding Card, Photos, And High-profile Guest List