Covid 19 outbreak has spread across the entire country and therefore a 21-day lockdown has been declared to control it. In such a situation, the Bollywood actress has done a brave thing, that needs a salute. Actually, the actress is a trained nurse who is serving Covid-19 patients at BMC Hospital.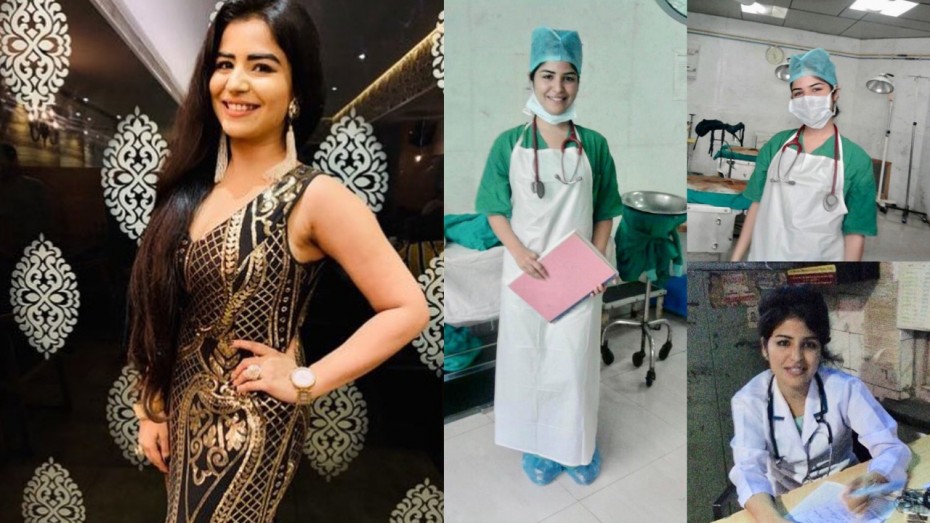 Photographer Viral Bhayani gave information about this by posting on Instagram. According to this post, the actress's name is Shikha Malhotra, who appeared in the film Kanchali alongside Sanjay Mishra. It was a small budget film and critically acclaimed. The league says that Shikha worked as a volunteer on Friday at BMC-operated Trauma Hospital in the Jogeshwari area of ​​Mumbai. Shikha did her nursing course in 2014 from Vardhman Mahaveer Medical College and Safdarjung Hospital in Delhi. However, she never worked as a nurse due to her interest in acting.
Talking further, the BMC approved Shikha and she was given duty at Hinduhraday Samrat Thackeray Trauma Hospital in Jogeshwari East. She is given duty in the isolation ward. Shikha's statement given in the post is going Viral, in which Shikha says – After passing the course, we were administered to take the oath to serve the society. I think this is the time. Shikha has requested retired doctors and medical staff to come forward to help in this disaster. 
The lockdown is going on all over the country due to Coronavirus. Now more than 800 cases have come out. The film industry is also affected by this and theaters are also closed. Along with this, the release of films has been postponed and shooting is stopped for a while. All celebrities are in self-isolation in their homes.
Also, read Kanika Kapoor Health Update: Singer's fourth Test Turns Positive, Family Gets Concerned