A News reported that Air India Express Boeing 737 has crashed at Kozhikode airport while landing on the South West coast of India. 
The news of the recent airplane crash has stirred the internet. According to the reports that the crash took place at 7:41 pm on 7th August. The incident happened when the plane was landing and was at the Kozhikode tabletop runway. It is been told that the aircraft had 189 passengers on board that were coming from Dubai to India. Fifteen people are so far have reported having died in the crash.
The devastating images that have surfaced have ripped everyone. As the aircraft broke into two pieces fell into the valley while landing. The flight was a part of the Indian Vande Bharat repatriation mission was on route from Dubai in the United Arab Emirates, to Kozhikode in India. After the news circulated the senior BJP leader expressing his grief tweeted "Second tragedy of the day in Kerala: Air India express skids off the runway at Kozhikode.
Details about the plane crash
According to the information the aircraft departed from Dubai at 14:14 this afternoon. With the travel time duration of 3-hours and 56-minutes. The aircraft attempted its landing at 19:40 but flight-tracking service lost coverage of the aircraft just prior to its landing and ultimately skidded off the runway due to rains from the monsoon season.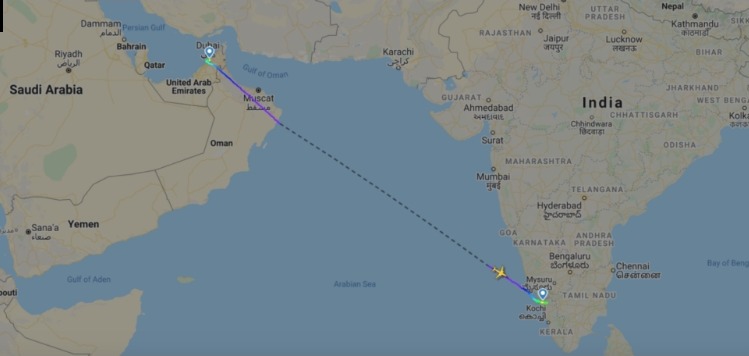 Also, read ED questions about Rhea's Flat worth Rs 85 Lakhs in Mumbai