Akshay Kumar has apologized to his wifeTwinkle Khanna for the mistake he has made. And here's the reason for him to say sorry to his wife.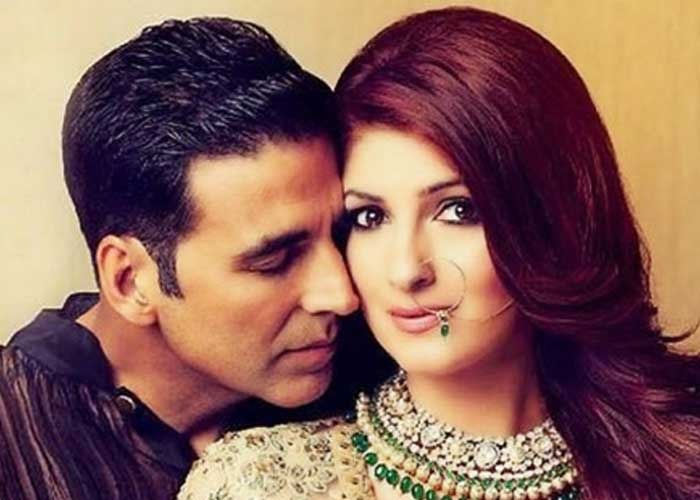 On the completion of the 2 years of his movie, Padman Actor Akshay Kumar had tweeted to the fans. In this tweet, he wrote, 'The film Padman has completed two years, I am happy that we have managed to raise an issue on which people shy away from talking. In this #MenstrualHygieneDay I hope that we will take a step forward towards ending poverty and break the taboo of menstruation. He also applauded the team for creating awareness about it. And tagged his co-stars Sonam Kapoor and Radhika Apte in his tweet. But one big mistake that Aki did was that he forgot to mention the name of his wife Twinkle Khanna who was the producer. After which she took his class. Twinkle shared his tweet and joked.
"Err…. You are definitely not part of my next production! #PadMan." 
Akshay apologized to Twinkle and replied to her tweet saying, "Please mere pet pe laat mat maro. Missed tagging the team. Apologies to my producer, @mrsfunnybones, director #RBalki and the man without whom Padman wouldn't be made @murugaofficial." Although on social media, Akshay Kumar and Twinkle Khanna's cute pranks are being liked by their fans.
Let us tell you that Twinkle returned to the film industry after the box office hit Mela that was released in the year 2000. She debuted as a produced with the film and produced it under her banner Mrs. Funnybones Movies. Directed by R Balki, PadMan was the movie based on social issues inspired by the life of Arunachalam Muruganantham who designed a low-cost sanitary pad making machine.
Also, read Pooja Batra Revealed Hubby Nawab Shah's Proposal