Most of us are going through really tough times in the coronavirus epidemic. When the economy is going down, millions of people lost their jobs. Not only this, India's GDP has recently fallen to 23.9 percent which is the worst. Due to this, perhaps people are frustrated in difficult times, now expressing anger at Amitabh Bachchan's purchase of a new car.
Some new pictures of Amitabh Bachchan have been surfaced on social media. In this, Big B is seen posing with his luxury new car. Amitabh Bachchan is seen happily holding the car key and welcoming the new car in the house. Amitabh bought mercedes s-class, its price is from 1.38 to 2.78 crores.
Netizens did not like this move of Amitabh to bring a car home during this epidemic. That's when social media users are trolling Amitabh Bachchan on the decision to buy a new car in this bad era. Users say that he should stop the show off and come forward to donate to help the needy. Have a look: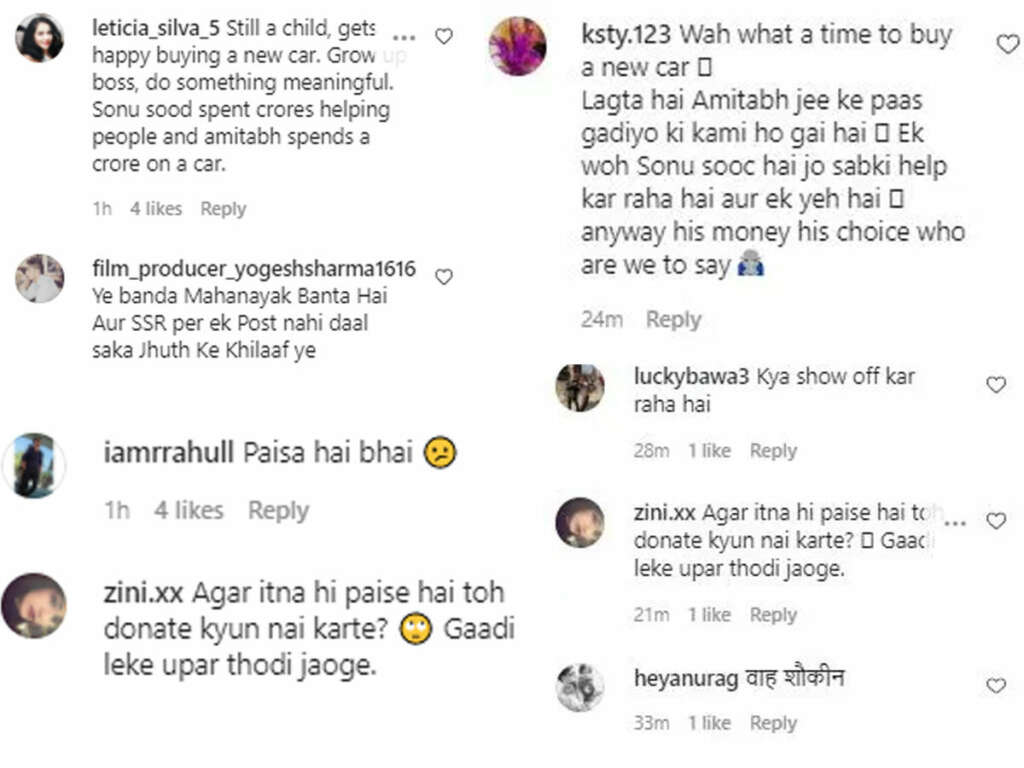 Talking about the workfront, Amitabh Bachchan has recently resumed the shooting of Kaun Banega Crorepati 12. Not only this, during the lockdown, Amitabh was among the first few actors who were shooting in the lovkdown. However, he was found to be COVID-19 positive. Amitabh Bachchan was admitted to Nanavati Hospital for about a month. Big B returned from the hospital on 2 October and is now healthy.