Aparshakti Khurana, posted a video on his Instagram after he visited an old couple's food stall named Baba ka Dhaba. Watch video of Khurana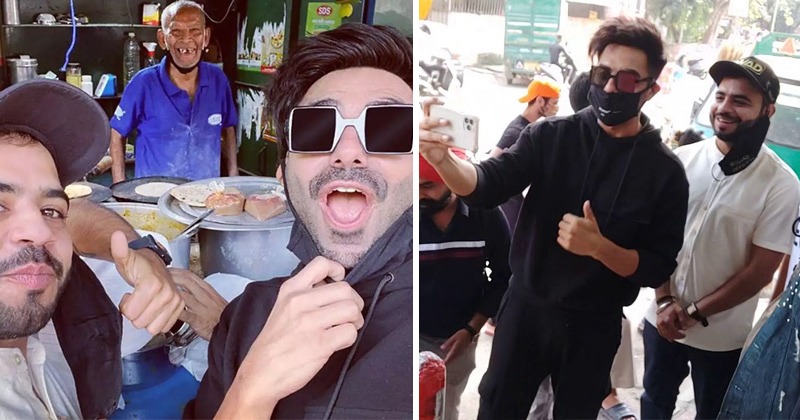 After a heartbreaking story of the elder couple who runs a roadside stall in Malviya Nagar in Delhi went viral. Many stars promoted their dhaba. But the recent one who visited Baba ka Dhaba run by an old couple was Aparshakti Khurana, who enjoyed eating Matar paneer and also requested people to "eat" and spend quality time with Baba and his wife rather than donating money.
After having a nice time with baba he posted the video on his Instagram handle and wrote: "It was an amazing experience to eat at Baba ka dhaba. Baba was happily feeding everyone. He is so pure. People were blessing him a lot. I had matar paneer there and it was so tasty. Baba's reaction was amazing. He is so cute! His smile is worth a million dollars," he also took to Instagram to share the picture of him along with two boys, who come every day.
About the viral video of Baba Ka Dhaba
Actually, on October 7th, a YouTube blogger Gaurav Wasan had shared a video clip of an elderly couple aged 80 years old, who was running the small Dhaba. But due to the pandemic, they faced difficulty as the people started avoiding roadside food, and it was difficult for them to earn their living. But soon after the video went viral and #BabaKaDhaba started trending, with social media users including celebrities. The old couple got famous and people started visiting their food stall.
Also, read IPL Vs Bigg Boss: Know Who Is Winning The Warefare Of Rating