Meet Vipin Sahu, a tile showroom owner from Uttar Pradesh's Banda, who shot to fame with his 'Land kara de' paragliding video.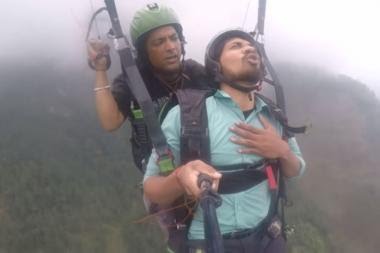 The video which went viral on Tuesday shows Sahu paragliding wiith an instructor, but all throughout all he wants to do is land back. What makes it more funny is his blurt of expletives and the regret he expresses over his decision.
People are sharing several memes on this video and they are hell funny.
Here is the video :