It was about to pour, but that didn't stop her from her photoshoot on a faraway farm besides abandoned old cars.
Actress Anisha Victor had decided to do some casual pictures in a pink and white polka-dot dress that day — she even painted her toenails pink. But nature had other plans. As soon as she reached the outskirts of the farm, the weather began to change.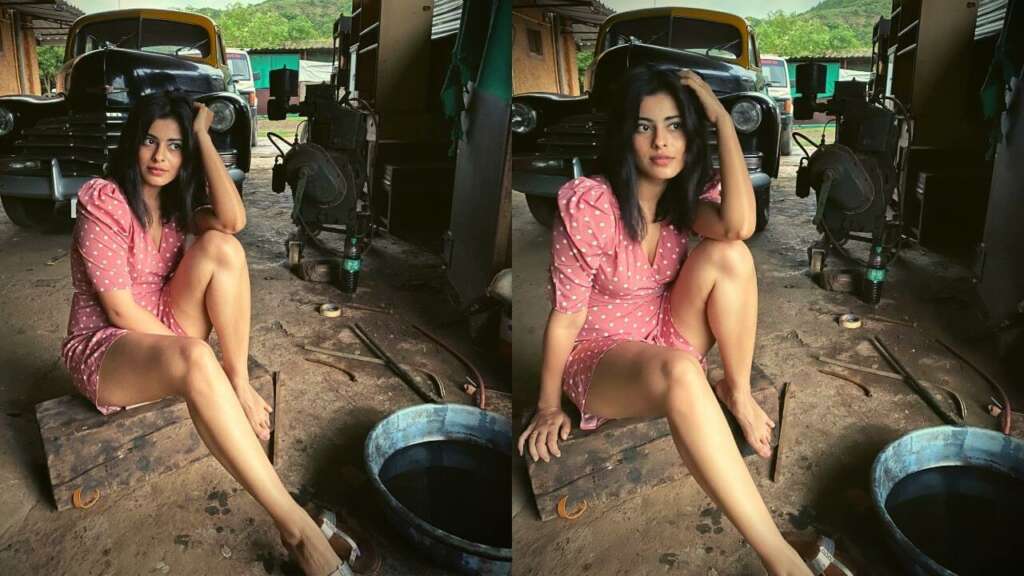 Dark clouds hovered and her photographer wondered how he would save his camera if it rained heavily. But since Anisha was all ready for the shoot, the photographer decided to take the chance too.
Anisha posed in the backdrop of the grunge look of old abandoned cars as the subdued natural light just turned out to be perfect. The mood was relaxed and the results cool… with Anisha donning a dreamy look which kinda went perfect with the location and weather. Check out the pics for yourself.
For the uninitiated, Anisha Victor made a striking debut in Viacom Motion Pictures' horror thriller The House Next Door, playing the character of a possessed girl to critical acclaim. Currently, she is being talked about for her lead role as a teenybopper in the Goldie Behl-directed web series REJCTX on Zee5.