In the past days, Tiktok star Shivani was strangled to death brutally. Shivani's body was found inside a bed box in a beauty porter in Sonipat, Haryana. She was working as a beautician there. Police arrested Arif Mohammad in this case. Now the police has given information about this that Arif has confessed his crime.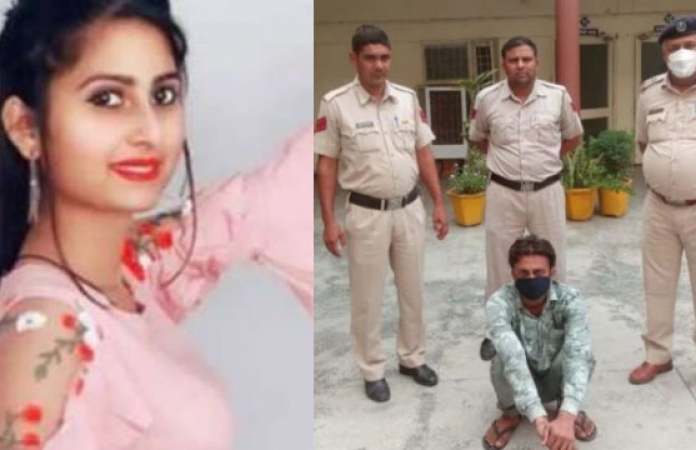 According to a Times of India, Shivani had neck strangulation marks. The body of 20-year-old Shivani was first seen by her business partner Neeraj on Sunday. According to reports, Shivani along with her sister and business partner ran a beauty salon in TDI City in Kundli of Sonipat.
The police have given information in this case that, Arif Mohammad has confessed his crime. Arif is a local resident there and reportedly he used to chase Shivani when Shivani rejected his proposal.
The police have accused Arif of destroying the evidence and the SC / ST (Prevention of Atrocities) Act. Shivani was a popular face of the TikTok with nearly 1 lakh followers. In an interview with Spotboy, DSP Virendra Singh said, "The accused Arif has confessed to the murder. He not only murdered the girl but also had a conversation with Shivani's family on the night of the murder."
He further added, "Arif will be produced in court after the Covid-19 test. The accused strangled the woman using a dupatta and then stuffed her body in Neeraj's bed box. This was revealed when Neeraj was found a strange smell coming from the room. After this, the room was searched, after which Shivani's body was recovered from the bed box."
According to the police, Shivani was murdered on Friday evening. Her family had made statements about the alleged harassment by Arif repeatedly. According to Shivani's father, Arif had been following her for the last three years. We had requested the police to take action and Arif also apologized. But he did not leave my daughter and took revenge.
Also read Sushant Singh Rajput Googled His Name Before Suicide