The model turned actress Poonam Pandey looked quite happy and contended. After her boyfriend, Sam posted the picture on Instagram after they got engaged.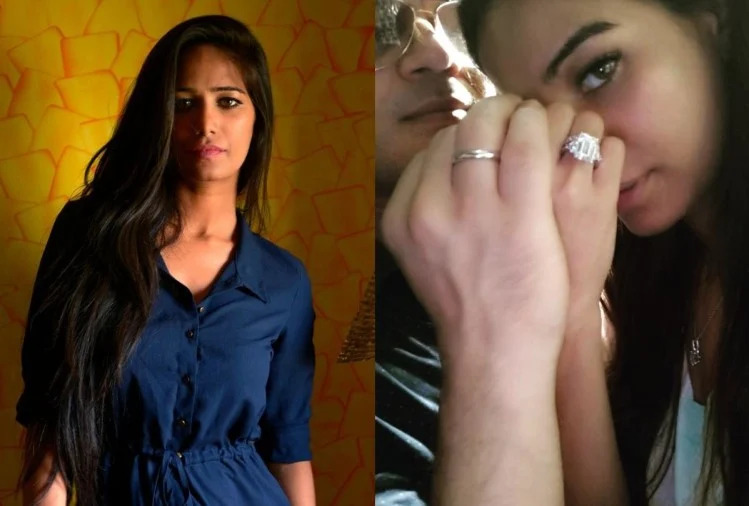 Poonam Pandey is an internet sensation who is known for her hot photos and videos. She recently got engaged to her longtime boyfriend Sam Ahmad Bombay. The model turned actress looked quite happy and contended after her boyfriend Sam posted the picture on Instagram. Where she was seen flaunting her solitaire ring and captioned the post as "We finally did it!". On this replying him back Poonam expressed her happiness and commented, "Best feeling."After the picture was posted the fans showered congratulatory messages. One Instagram user wrote, "Big Congratulations on the Big Decision." Another said, "ur luckiest man bcoz Poonam Mam is urs now."
Let us tell you that Poonam made her Bollywood debut with the film 'Nasha'.Where she played the role of a teacher who seduced her students. Now the director Amit Saxena revealed that the next sequel of the film is in the discussion. And he wants to take Poonam for the next sequel. He said that if Poonam will do the next sequel which will be the second installment of the film then there will be continuity in the sequel. '
Allegations on Poonam and her Boyfriend Sam Bombay
Let us tell you that earlier, there was news that Poonam Pandey and her boyfriend Sam Bombay. Were charged for breaking the rules during the lockdown by going on a drive. A case has been registered against them under sections(46) and 269 for violating the law and for doing the Negligent act during Pandemic. However, she and her boyfriend completely denied the allegations imposed on them. Perhaps clarifying herself she said that she was watching a movie at that time. And also posted the video responding to the news that she got arrested.
Also, read Haley Baylee Kalil Hot Photos Will Make You Sweat !!