When you truly love someone the age doesn't matter. And that's what some of the Bollywood couples from the film Industry has proved over the years. There are some couples, who got married to each other in spite of having a big age difference between them. Infact they have literally proved that marriage is all about loving each other without any difference. Be it age, religion, or caste. So here we have shared about some Bollywood couples who despite having an age gap of more than 10 years. Shares a special bond between them.
1. Dilip Kumar and Saira Banu
Dilip Kumar fell in love with Saira Bano and married her in 1966. They are a perfect example of an evergreen couple and are in the relationship for 54 years. At the time when Dilip got married, he was 45, while Saira Bano was just 22. But in spite of, that they are truly connected to each other.
2. Rajesh Khanna and Dimple Kapadia
The second one on the list is Dimple Kapadia, who tied the knot with Rajesh Khanna at the age of just 16 years. During that time Rajesh was 31 years old. But unfortunately in 1982 that they got separated. However, the couple never filed for a divorce.
3. Sanjay Dutt and Maanyata Dutt
The next one that is on the list is Sanjay Dutt and Manyata. Though there is a huge gap of 19 years among them. It doesn't seem to affect their relationship at all. However, when they decided to tie the knot they faced a lot of objections from the Dutt sisters, but finally got married in 2008.
4. Saif Ali Khan and Kareena Kapoor Khan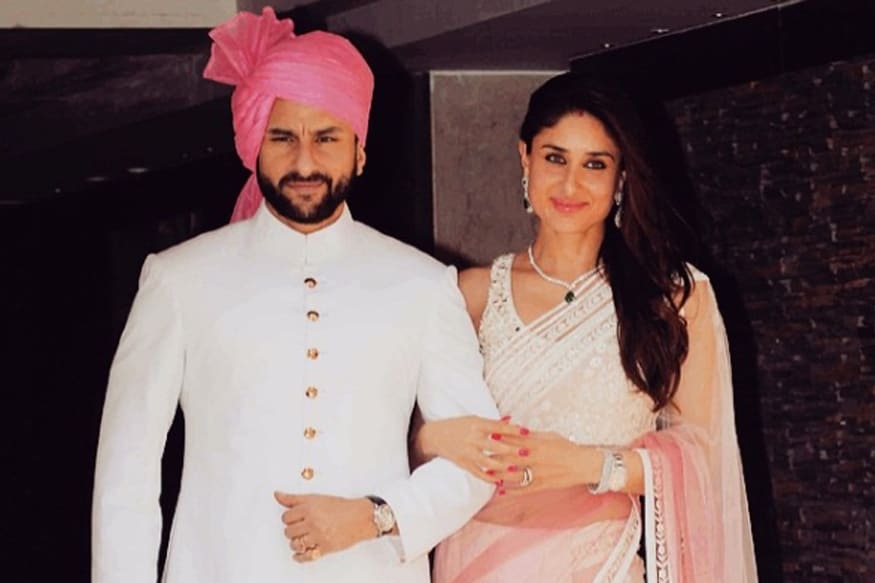 Talking about Saif Ali khan let us tell you that this is not the first time Saif got married with such a huge age difference. Earlier he got married to Amrita Singh who was 12 years older than him. But next time he tied the knot with Kareena Kapoor who is 11 years younger than him. The duo got married on October 16, 2012.
5. Shahid Kapoor and Mira Rajput
Although Shahid and Mira Rajut have an age gap of 13 years. Yet their bonding is quite strong with each other. The couple got married in the year 2015 on July 7. And now they are parents to one son and a daughter. The couple first met at Radha Soami Satsang Beas, of which Shahid and his father Pankaj Kapur are devout followers.
Also, read Watch These 2 Great Movies Based On Real Psychological Experiments