Celebrities seek blessings of Godwoman Baisa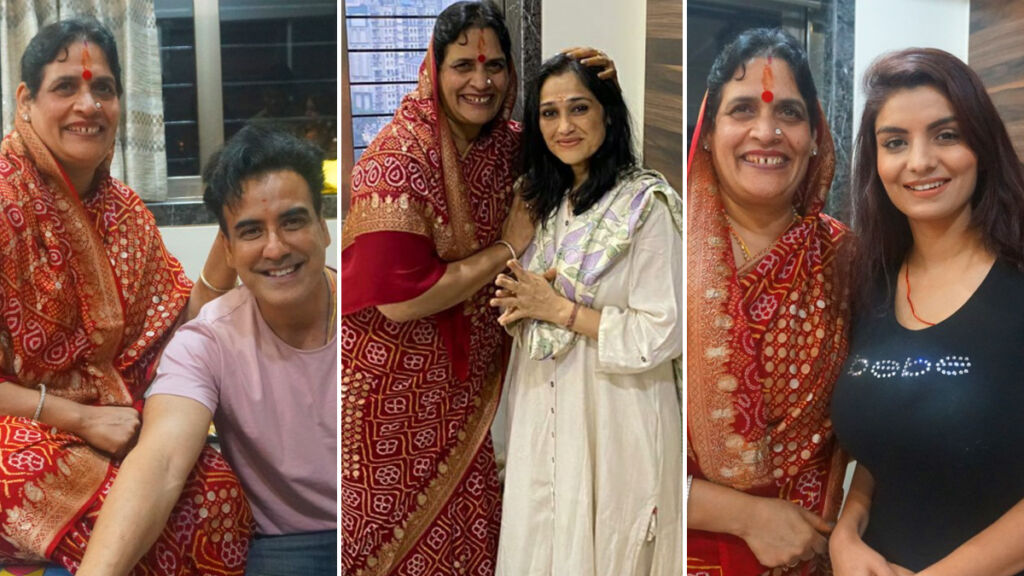 Celebrities including Anveshi Jain, Karan Oberoi and DishaVakani were spotted seeking blessings of Godwoman Manju Baisa during her Mumbaivisit. Baisa, an ardent devotee of Babosa Bhagwan is blessed with supernaturaldivine powers which she uses to help people in grief, pain and distress. Herservices towards mankind are known and appreciated by people from all walks oflife by helping them with their health, financial, mental, professional issueswhich she does without charging anyone a single penny.
Karan Oberoi went to meet her post his show Inside Edge 2,which was released in the first week of December, whereas Anveshi met Baisabefore starting the second schedule of her debut Gujarati film's promotion.
Owing to the popularity of Baisa, other known names likeSonu Sood, Tabla Master Surinder Singh, Prince Narula and Yuvika Chaudharyamong others were seen talking about Mingsar Mahotsav, earlier. The actors'video bytes were posted on Baisa's social media accounts talking about theirfaith in the Godwoman and why her blessings mean so much to them.
Every year, people in large numbers mark their presence atthe Mahotsav, which is organised on the Panchmi (5th) of Hindu calender monthMingsar. Going by the facts, the festival attracts a footfall of over 1lakh devotees who come to be a part of the theme based celebration, witness thespell binding presentations and of course the Bhajan Sandhya. This festival isorganised in the honour of Babosa Bhagwan.
Every year the Mingsar Mahotsav Programme is telecasted liveacross the world through Sanskar TV Channel.