This is how you live, love, meet guys, make plans, and then – bam! – and you understand that you are something "for girls." Right? the men after whom these lovely ladies have exchanged for other lovely ladies must be incredibly offended. Who are these celebrities who came out after failed romances with stronger relationships? Read here in our article.
Kristen Stewart
For about four years, Twilight star Kristen Stewart dated her co-star Robert Pattinson. Fans cherished the hope that the couple was about to get married, but their fate was written in another way. After years of relationship, Kristen and Robert suddenly broke up: the reasons are still unknown, although there is talk of the actress cheating. The man quickly found solace in the warm arms of Rihanna, and Kristen … and Kristen announced her departure, shaved her head, and started dating girls.
Cara Delevingne
Cara Delevingne is one of the richest models in the world, an actress, and more recently a writer. The girl takes 5th place in the Top 50 Supermodels, is included in the list of "stylish people in the fashion industry under the age of 45" and is the "most invited" person in the rating of "1000 most influential people of 2011" from the British newspaper Evening Standard, but with her personal life, something like men can not stick …
Early in her modeling career, Cara dated artist Tyrone Wood, but their romance only lasted a few weeks. A little later, there was a relationship with the ex-soloist of One Direction Harry Styles, which also failed. And in 2013, Leonardo di Caprio himself, who is known for his love of supermodels, looked after her. But the girl refused the actor, and in 2014 she publicly announced her unconventional orientation. Subsequently, actress Michelle Rodriguez, singer Annie Clark (St. Vincent), daughter of Michael Jackson, model Paris Jackson, and star of Pretty Little Liars Ashley Benson became lovers of Cara Delevingne.
Cynthia Nixon
One of the main characters of S*x and the City, actress Cynthia Nixon, was married to New York University professor Danny Moses for 15 years, during which the couple had two children. However, a few months after their breakup, Cynthia suddenly realized that she was a lesbian. In an interview, the actress admitted that she had never before been drawn to the representatives of her gender, and her current lover Christine Marinoni became the first woman to whom she felt sympathy.
Ellen Page
Hollywood actress Ellen Page is a well-known activist in the LGBT community. But once upon a time, the girl was in a relationship with males, for example, actors Alexander Skarsgård and Ben Foster.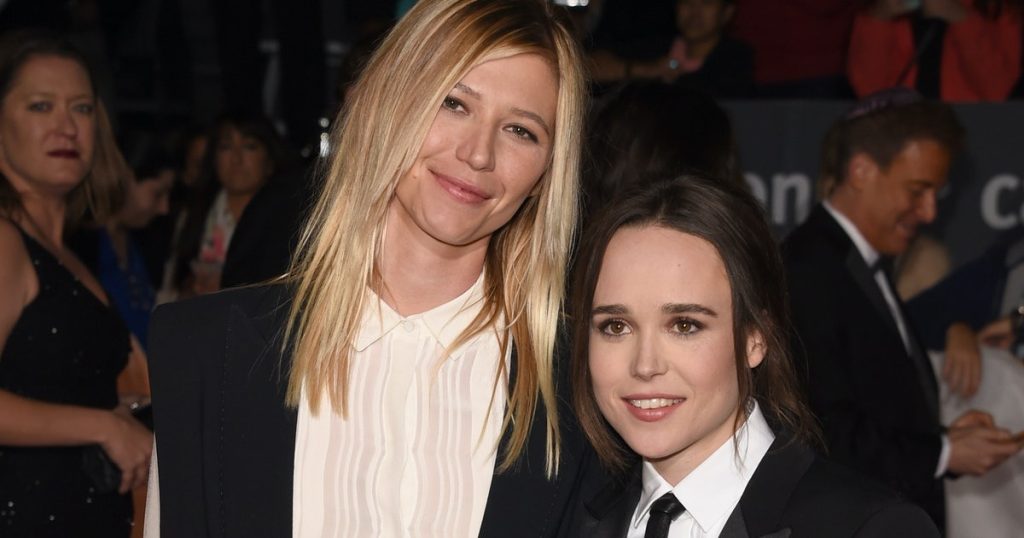 Page announced her gay orientation in 2014. According to the celebrity, she was "tired of hiding, lying and not telling." The actress felt unhappy for many years, and only after she opened up did she finally find peace. Page is dating artist Samantha Thomas. It is possible that in the near future they will become another homosexual couple that has legalized their union.
Jodie Foster
Actress Jodie Foster made a shocking revelation in 2007. The woman admitted that she has been in a romantic relationship with producer Sidney Bernard for 14 years. It is not known what happened, but six months after this news, the couple broke up.
After that, the winner of two Oscars had an affair with screenwriter Cindy Mort and singer Sophie B. Hawkins. In 2014, press reports surfaced that Foster had entered into a same-gender marriage with actress and photographer Alexandra Hedison. The secret marriage ceremony took place in Las Vegas. By the way, Jodie Foster has two children – sons Charles and Christopher. The actress carefully hides the name of their father, which has been haunting journalists for many years.