Every year we decorate the beautiful Christmas tree on 25th December. Using the green leaves of an evergreen tree to decorate homes during wintertime started as a Pagan tradition, designed as a symbol of life amid the dark, cold winter nights. Let's know about the interesting history of the Christmas tree.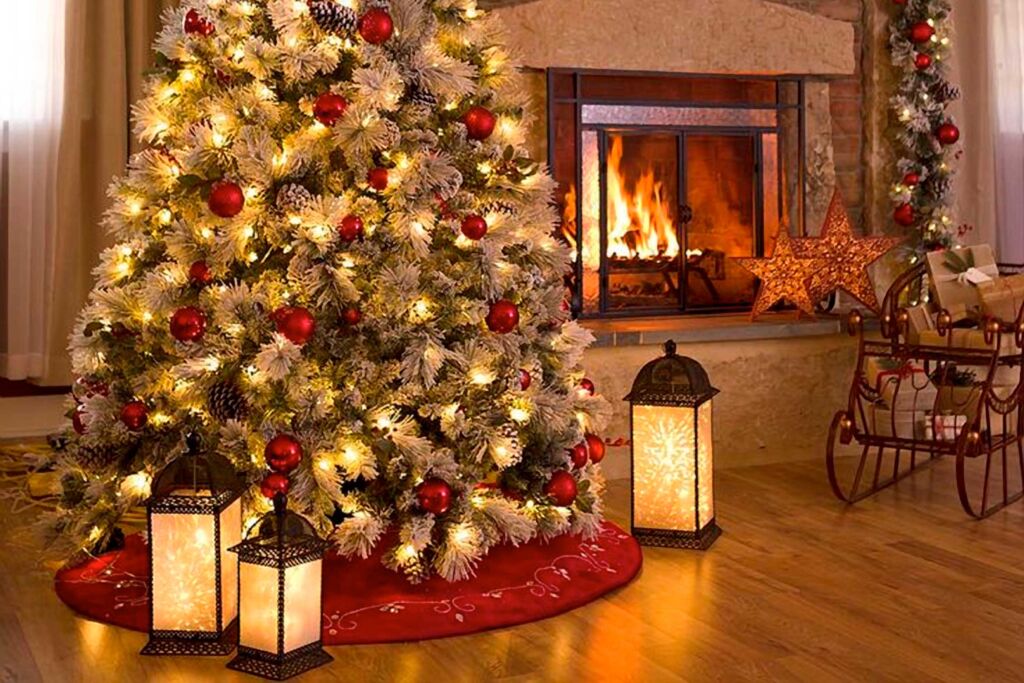 The evergreen fir tree has traditionally been used to celebrate winter festivals (pagan and Christian) for thousands of years. Pagans used branches of it to decorate their homes during the winter solstice. Romans used Fir Trees to decorate their temples at the festival and Christians use it as a sign of everlasting life with God. When exactly Fir trees were first used as Christmas trees no one knows, people say that it probably began about 1000 years ago in Northern Europe. Earlier when people were not able to afford fine trees they made pyramids of woods and they were decorated to look like a tree with paper, apples, and candles.
It was said that the first person to bring a Christmas Tree into a house, in the way we know it today, was Martin Luther. A story is told that one night before Christmas, he was walking through the forest and looked up to see the stars shining through the tree branches. It was so beautiful, that he went home and told his children that it reminded him of Jesus, who left the stars of heaven to come to earth at Christmas.
Artificial Christmas Trees really started becoming popular in the early 20th century. In the Edwardian period, Christmas Trees made from colored ostrich feathers were popular at 'fashionable' parties. The trees are traditionally associated with Christian symbolism, their modern use is largely quite popular nowadays everyone place presents around an indoor Christmas tree to be opened on Christmas Eve or Christmas Day.
Also read Hacks To Make Your Manicure last longer