For many centuries, an ancient curse has successfully coped with the protection of this place. Even today suddenly dead batteries, camera failures, and stomach upsets do not surprise visitors. Because the place is known to be cursed. Although people only peep one eye and leave. And the camera works, but only takes completely black shots. It's like we're in a crypt. And we are there. This is the City of the Dead. North Ossetia, the village of Dargavs is mysteriously laconic. No one has reliable information about it. There are 96 crypts on the slope of the mountain in a beautiful place. They do not just stand, but continue to keep what they were created for. They are filled with the dead.
So if you are daring enough you can peep in as everything is open. Just remember, no one has ever returned from here alive. At least according to legend. The locals don't go here. Each crypt belonged to one family and was very expensive. The crypts have slopes and flat roofs. Some buildings have two or even three tiers. When there was no free space inside, the highlanders made additional flooring. They punched grooves in the walls and inserted wooden beams, on which they laid boards for the newly dead. During the plague, the sick went here. In the crypts, they waited for death, and relatives brought them food and water. But the most amazing thing about the City of the Dead is the boats. In many crypts, the remains lie in wooden boats.
The legend behind the city of the dead
According to a local resident, there is a legend, behind all this. Many years ago, the horsemen of this village captured a girl on a campaign, whose beauty was unparalleled. Everyone wanted to marry her, and everyone was ready to kill whoever stood in his way. And the men went to the elders so that they gathered a council and made a wise decision about who would get the girl. But even the elders' eyes sparkled at the sight of the beauty. Youngblood leaped in their veins, despite their advanced age. Although they thought a lot they didn't came to any conclusion. And finally, they decided that she should die. And as soon as the vital forces left the beautiful girl, an unknown curse fell on the inhabitants.The meat began to fall off the bones of people. They tried to escape to neighboring villages, but the punishment overtook them.The dead began to be buried in the ground, but the earth did not accept them and threw the bones to the surface. Then the bones were covered with stones. Thus was born the City of the Dead.
Scroll down to see the pictures captured: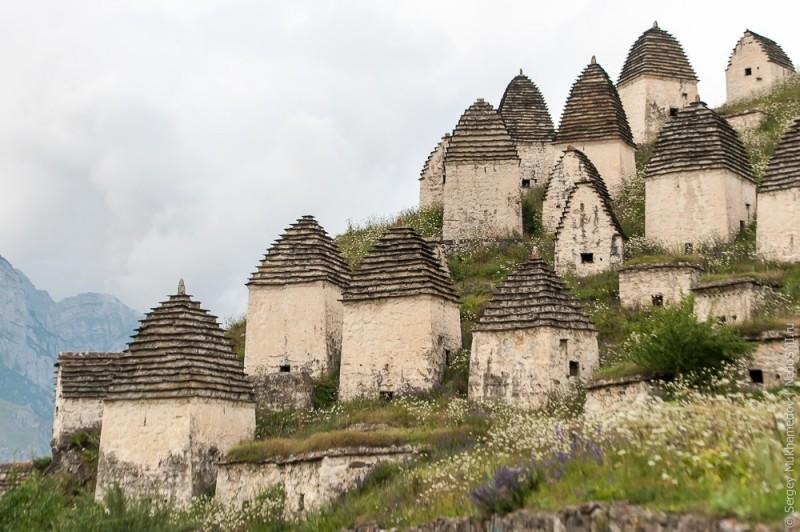 Also, read Singapore's Urine Beer Is The Latest Beer Trending In Market: Here's Something To Know About The Viral Drink