A new twist has come to the fore in the Sushant Singh Rajput suicide case, in fact Sushant's father KK Singh has filed a case against model Rhea Chakraborty at the Rajiv Nagar police station in Patna. He has accused Riya of taking money from Sushant and abbeting him to commit suicide. This case has been registered under sections 341, 342, 380, 406, 420, 306 of IPC.
KK Singh has stated in his complaint that Sushant was mentally fine before meeting Rhea, but after getting in touch with Rhea, he was disturbed. He said that Rhea had forcibly changed Sushant's mobile number, even Rhea removed Sushant's close staff. KK Singh in his complaint said that Rhea used to blackmail Sushant. She told Sushant that if you do not listen to me, I will give your medical report to the media and tell everyone that you are crazy.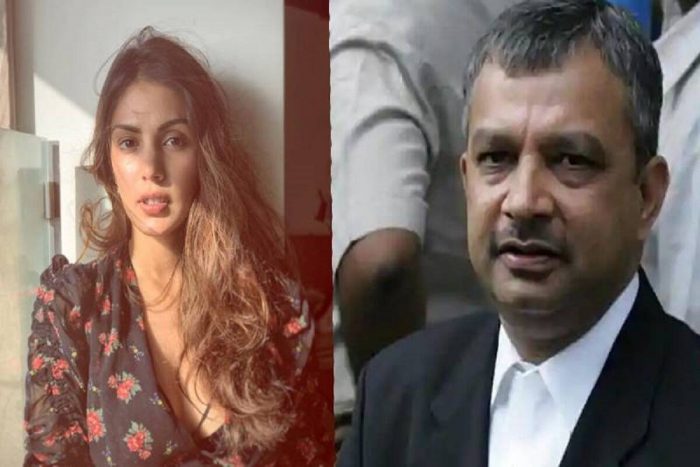 Significantly, after KK Singh filed a complaint at Patna's Rajiv Nagar police station, Rajput's girlfriend and model Rhea Chakraborty has filed a petition in the Supreme Court. Also, to protect herself, the country's famous lawyer Satishmane Shinde has been hired. The special thing is that lawyer Satishmane Shinde has also fought Bollywood actor Sanjay Dutt's 1993 Mumbai Blast Case and Salman Khan's 1998 Blackbuck Case.
Riya Chakraborty has filed a petition in the Supreme Court through advocate Shinde, in which she has said that the Sushant Suicide case is being investigated by the Mumbai police. Despite this, Sushant's father has filed a case in Patna, Bihar. The petitioner has demanded from the Supreme Court that the case filed in Bihar be transferred to Mumbai. It is reported that this petition may be heard soon. Apart from this, Rhea Chakraborty is going to apply for anterim bail soon. For this, her lawyer Satishmane Shinde has got the paper signed.
Also read Supreme Court Refuses To CBI Probe Plea In Sushant Singh Rajput case