The Delhi Metro Rail Corporation has made complete preparations for the operation of the Delhi Metro. Along with daily sanitization at the metro stations, and with a confirmation that there is not any technical problem. It is believed that DMRC can start operating trains on limited routes from next week, after getting approval from the central government.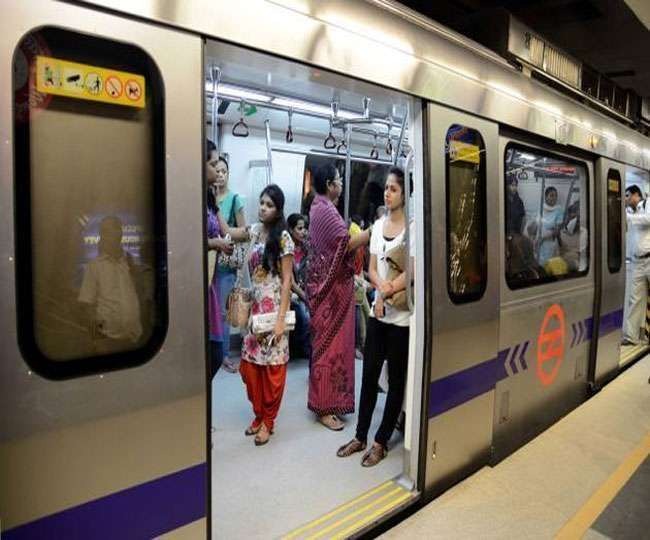 At the same time, experts believe there is a risk of infection of coronavirus with centralized air conditioning. To avoid this, the Delhi Metro Rail Corporation has made complete preparations. So that there will not be many infections from AC when the Metro starts operating. DMRC has prepared a protocol for the sanitization. If Metro starts operating from June 1, then the protocol will be followed.
According to DMRC, the Indian Society of Heating, Refrigerating, and Air Conditioning. Engineers have set guidelines for the use of AC during the Corona era. Under this, AC equipment installed at all stations will be sanitized with a spray prepared with one percent sodium hydrochloride. And AC will be used less at underground stations. Most of the time, the ventilation system of the stations will be kept open. So that there is a presence of clean air at the stations. Apart from this, it has been decided that the ventilation system of all underground stations will be kept open until 8:30 am. AC will not run at that time.
These major changes will be seen in Delhi Metro
#Train coaches along with metro stations will have stickers/posters spreading awareness about Coronavirus at different places.
#There will be announcements about the awareness of coronavirus for the passengers traveling.
#There will a gap in between each seat of every coach. After every seat, there will be a sticker with the note 'forbidden to sit here'.
#Travelers have to download the Arogya Setu App.
#The thermal screening will be done at metro stations. And travel will not be allowed in case of cold, cough, and fever.
#Every traveler will have to put a mask on the mouth. And can also be imposed a fine for violation of the rules.
Also, read Migrants Forced To Drink Water From Toilet Taps In Shramik Trains