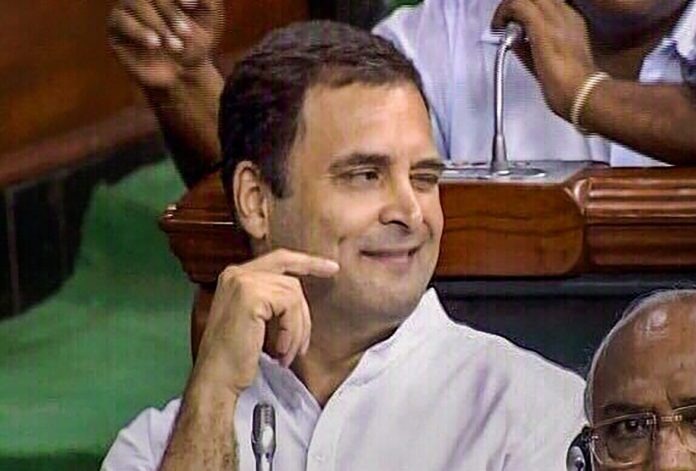 According to Congress leader Rahul Gandhi, he leads a very simple life and does not even have his own car. Not only this but he is also immersed in debt. The words of Rahul Gandhi, who was the President of the country's largest party Congress, should be believed. So they have only 40 thousand rupees in cash.
Former Congress President Rahul Gandhi had filed his nomination a few years back. Filling the details of his assets in it, he said that he has total assets worth Rs 15.88 crore.
In the last Lok Sabha elections, Rahul had written in his affidavit presented during the nomination that he has assets of around Rs 15.88 crore. Whereas in the 2014 Lok Sabha elections, Rahul had declared his total assets as Rs 9.40 crore. That is, between 2014 and 2019, the wealth of Rahul Gandhi has increased by Rs 6,4877,000 thousand.
In the affidavit, Rahul Gandhi said that he does not have a car. He has also taken money on loans from many places and banks. According to Rahul, he has a loan of Rs 72 lakh from various banks and other financial institutions. Rahul has also borrowed money from his mother Sonia Gandhi. His mother has given him a loan of Rs 5 lakh. Apart from this, he has 40 thousand rupees in cash. He has deposits of Rs 17.93 lakh in various banks.
Rahul Gandhi has invested Rs 5.19 crore in bonds, debentures, and shares of various companies. He has 333.3 grams of gold. At the same time, Rahul had told about his land that he has ancestral land in Sultanpur village of Delhi. In the affidavit, Rahul has two offices in Gurugram. Five cases against them are pending in court. Of these, two cases are in Maharashtra and one case each is pending in Jharkhand, Assam, and New Delhi.
Their source of income is MP's salary, royalty income, rental income, interest from bonds, dividends, and capital from mutual funds. According to the affidavit, his total income in the financial year 2017-18 was Rs 1 crore 11 lakh 85 thousand 570.
It is important to note that every candidate has to file an election affidavit before contesting the election. In this election affidavit, the candidate has to give correct information about his education, age, assets. If a candidate gives wrong information to the Election Commission, then there is a provision of punishment and may have to go to jail.