Corona continues to wreak havoc across the country. The vaccine campaign is underway to prevent the Corona epidemic. Vaccination of all people above 18 years of age from 1 May. In India, two vaccines, covishield and covaxin, are currently being administered to prevent corona infection. The Covidshield vaccine is made by the Serum Institute of India. Covaxine is made by Bharat Biotech. What is the difference between these two vaccines, let's know which company's vaccine is better.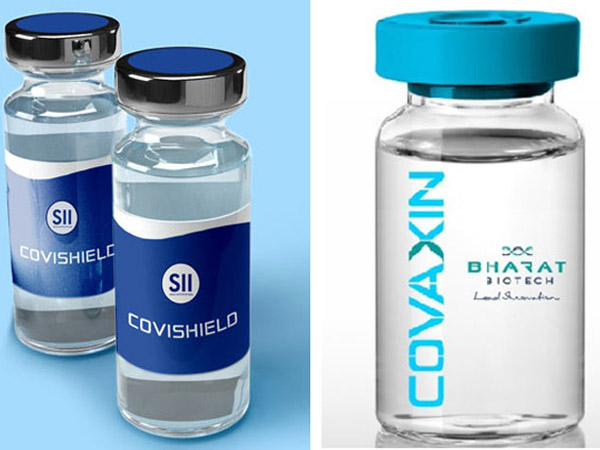 Difference in vaccine
Covaxine is a fully indigenous vaccine, it has been made by Bharat Biotech and ICMR is Mickler. Covaxine is designed to nactivate the virus by conventional methods. While the other Covishield vaccine is made in association with a foreign company. This vaccine is produced by the University of Oxford and the AstraZeneca Company. It is made using the genes of the virus.
Covishield vaccine
The Covishield vaccine is being prepared by the Oxford AstraZeneca vaccine by the Serum Institute of India. This vaccine has been created by applying genetic material to the spine protein of SARS-CoV-2.
How the CoviShield Vaccine Works
By giving a dose of this vaccine, the body's immune system starts making antibodies. Along with this, it helps to protect the body from Covid 19. This vaccine is up to 70 percent effective. After 1 month after giving full dose to the patient, this vaccine is up to 90 percent effective.
Covaxine
Covaxine is made from the dead corona virus. This vaccine is made from the Indian company Bharat Biotech and ICMR. The immune cells present in this vaccine strengthen the immune system by creating antibodies against the corona.
How covaxine works
Covvaxin SARS-CoV-2 is helpful in building immunity by preparing antibodies against the corona virus. This vaccine is up to 100 percent effective against corona infection.
Also read Interesting Discovery Of Egyptian Mummy Who Turned Out To Be Pregnant