Sara Ali Khan is the daughter of Saif Ali Khan and his first wife Amrita Singh. She is an amazing actresses and heartbeat of many. But before she became an actress, she was fighting with weight issues. She was 96 kilograms and an unhealthy kid. Her journey from 'An Unhealthy Being' into 'A Fit Woman' has been difficult but memorable. She has shown exceptional transformation and deserves appreciation. Let's know the reason of her transformation.
Sandwiched Between Diseases
Sara was suffering from PCOD which added to her weight issues. Her hormonal imbalance did not let her walk on healthy path. She was sandwiched between diseases. So it was important for her to fight it back.
Pizzas On The Go!
Pizzas were also a major reason which ruined her fitness. She was studying in Columbia and her favorite destination was 'Tom's Pizzas'. Sara has accepted in an interview that there was a vitamin shop next to this pizza shop which sold nutritious food but she never went there. The day she diverted her route from pizza shop to vitamin shop was the day she stepped towards being fit and healthy.
The Cutest Video Of Old Sara!
She is born as an entertainer and this video proves it. Look at cutie patootie Sara stealing hearts.
Picture Gallery!
Have a look at the photos of old Sara and the new Sara! The chub girl is now a sizzling hot woman!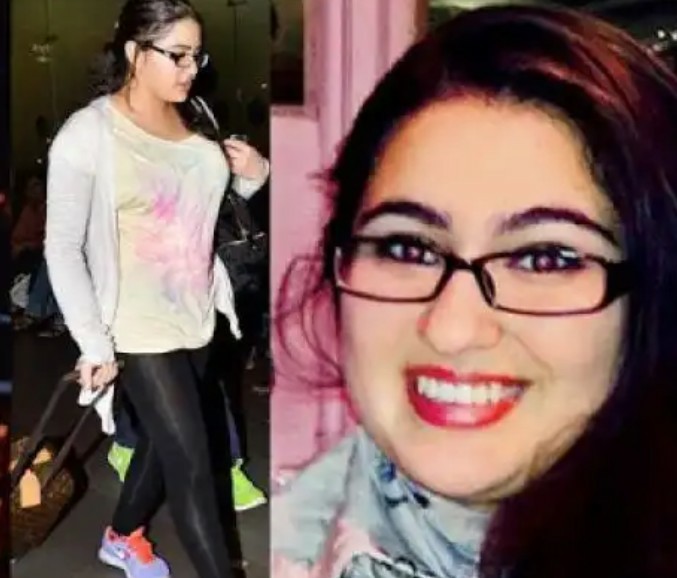 Also Read Kartik Aryan Protects Sara Ali Khan From Mob Of Fans, Video Goes Viral