Ever felt low, feeling that every second human is trying to drain you mentally and emotionally? Try searching for a companion in dogs. Dogs are the best company to have when humans leave your side. Let us find out some reasons why finding a best friend in dogs is beneficiary for the human clan.
1. NATURAL RESISTANCE DEVELOPED TO ALLERGY
Though many people find themselves allergic to dogs, but studies reveal that children who are brought up in an environment of dogs are less likely to develop severe allergies. Animal hair and dander will bother you less and you are less likely to develop eczema as an adult.
2. KEEPS DEPRESSION AT BAY
Pet owners are less likely to suffer from depression than non pet owners. Having a pet at your home forces you to be a little active and take care of him and his needs. You can interact with your dog when you feel low. Receiving dog's love and affection, makes you feel happier and gives you the energy to carry on with your day.
3. LOWERS THE RISK OF HEART ATTACK
Studies reveal that owning a pet reduces your risk of suffering from a heart attack. Your blood pressure is well retained and hence your heart is safer. Studies show that people with dogs tend to sleep better at night and maintain low cholesterol levels.
4. FORCEFULLY CREATES A DAILY WALKING REGIME
Well the added advantage which owning a dog creates is that it forces you to take him for walk. 20-30 minutes a day have to be spared just for the dog's walk. It lowers the risk of cardiovascular diseases and also tones up your body muscles.
5. NATURALLY GIFTED WITH CANCER DETECTING SENSORS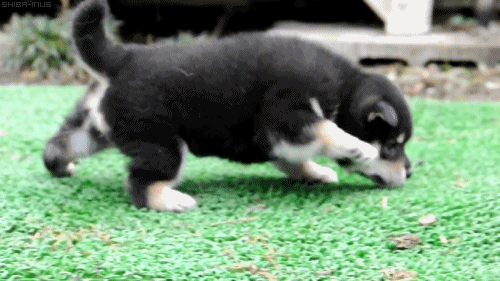 Well dogs are believed to have been gifted with a natural talent of detetcting cancer. Stories are abound of owners whose dogs kept sniffing or licking a mole or lump on their body. Soon afterwards they got it checked and realized they were suffering from this dangerous disease.
6. THE TYPE OF DOG YOU OWN REFLECTS YOUR PERSONALITY AS WELL
Studies in England reveal that the kind of dog you own reveals a lot about the sort of personality you possess and reflect.
Toy dogs are adored by intellectually sharper people whereas Dalmations and Bull Dogs are seen to be favourites of the more conscietious people. But yes dogs are also seen to inherit the traits from their masters. SO the next you be aggressive, make sure your dog is not sitting next to you.
7. PEOPLE WITH DOGS RECOVER EARLIER THAN PEOPLE WITH NO DOGS
Humans with pooches are seen to recover almost two times faster than the ones who try to maintain a safe distance from the dog. So maybe the dog can replace your nurse as well!!
8. HOW MAY I HELP YOU SIR!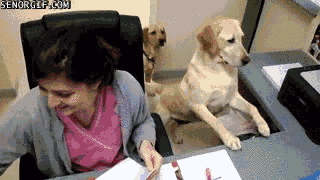 When trained properly, canines have the ability to provide you with help even in their day-to-day lives. Dogs can be trained to cater services like bringing the newspaper or medicines, alert the house if it senses something going wrong and many more talents which you can supposedly search for in your dog.
9. WORKS FASTER THAN GOOGLE IN FINDING HIS LOVED ONE
In an era where people don't even have the time to find you on facebook, dogs are reported to travel long distances just to catch up with their dear and near ones. One such incident is of the Bobbie The Wonder Dog. He covered a whooping distance of 2,800 miles before he finally caught up with this family who had accidentally abandoned him.
I hope I need not say more before you finally step out and adopt a dog!!
Now You Can Get the Latest Buzz On Your Phone! Download the PagalParrot Mobile App For Android and IOS