Bollywood song, 'Ek Pyaar ka nagma Hai, Maujon Ki Rawani Hai… Zindagi Aur Kuch Bhi Nahi, Teri Meri Kahani Hai…' made a beggar widow woman Ranu Mondal a star overnight. She used to beg at the railway Stations by entertaining passengers with her singing, one of the passengers made her video while she was crooning the song 'Ek Pyar ka Nagma Hai' and put that on the internet. Her video went viral and she became famous. After that, Ranu started getting singing offers from big companies and TV reality shows. She recently recorded a song with none another Himesh Reshammiya.
But do you wrote the song? It was penned down by popular lyricist Santosh Anand who is now living a life of anonymity. For his survival, he participates in low-level poetic conferences. During a recent interview, he says that he is getting calls of people who are saying that Ranu Mondal becomes star by singing your song. Santosh added that he doesn't even have a smartphone so that he can listen to Ranu's singing.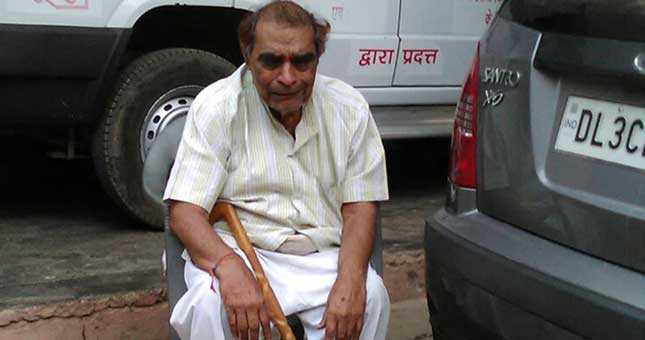 He says, 'Now I am just surviving not living. After my son's death I shattered, my son took away all the colors of my life with him. I stopped writing after 1995 and my son's death broke my down. I home arrest myself. Later, because of my friends who are also fond of writing or are poets and lyricists, I found a new direction. But nothing is same. I participate in some of the shows only to run my house. I am getting old and now living my life on a wheel chair.'
To let you know, Santosh Anand's son Sankalp Anand and his wife Nandini committed suicide by jumping before a train in Mathura in 2014. Sankalp was a lecturer at Central Institute of Criminology and Forensic Science. The couple pushed their five-year-old daughter Ridhima out of the way before jumping.
A multi-page suicide note was left by the couple. The note names several senior officers of the Central Home Department and Sandeep Mittal, DIG Police for forcing them to commit suicide following a misappropriation of funds worth several crores. They left a 10 page suicide note.