Gone Girl (2014)
When Nick Dunne's wife, Amy Dunne, inexplicably vanishes on the day of their fifth wedding anniversary, he learns that the whole media spotlight has moved to him.
The Girl with the Dragon Tattoo (2011)
A journalist named Mikael Blomkvist employs computer hacker Lisbeth Salander to help him solve the case of a lady who has been missing for forty years. The two quickly learn more than they anticipated.
Mystic River (2003)
Sean, a police investigator, is investigating Katie's murder when Jimmy's daughter passes away, and his investigation takes him to a crime that happened 25 years ago.
Zodiac (2007)
The Zodiac killer is something that Robert Graysmith, a cartoonist by trade, finds himself thinking about often. He advances in identifying the killer by using his aptitude at solving puzzles.
The Silence of the Lambs (1991)
To find another serial murderer who has been targeting female victims, FBI agent Clarice Starling turns to psychopathic serial killer and former doctor Hannibal Lecter for assistance.
Sharp Objects (2018)
Crime reporter Camille Preaker arrives to her hometown to investigate the murder of two young children after receiving treatment for her mental condition. She must also confront and cope with her own issues, though.
The Big Sleep (1946)
Rich family hires private eye Philip Marlowe to take down blackmailer Arthur Geiger. As he investigates the case and Arthur is discovered dead, his life takes an unexpected turn.
Murder on the Orient Express (2017)
Hercule Poirot, a renowned investigator, makes the decision to look into a fellow passenger's murder while travelling on the Orient Express to London. He also learns the victim's real identify at the same time.
Gone Baby Gone (2007)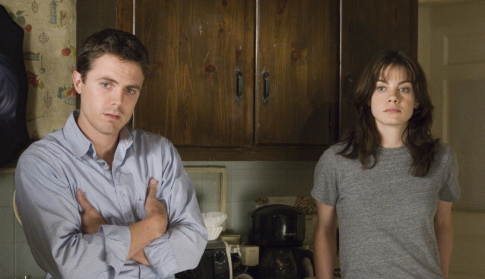 Beatrice, Amanda's aunt, engages Angie and Patrick, detectives, to find the missing four-year-old. However, while conducting their quest, the two run into gangs, drug dealers, and paedophiles.
Rebecca (2020)
A young newlywed finds herself fighting the shadow of her husband's first wife, Rebecca, whose memory lives on in the home long after her passing, when she visits her husband's grand family mansion on a windy English coast.