According to the reports, the state Forest Minister of Kerala stated that a person for his alleged involvement in a pregnant elephant's killing has been arrested today. The arrest has been done after arresting three suspects involved in the crime. After this statement, this news sparked massive outrage nationwide.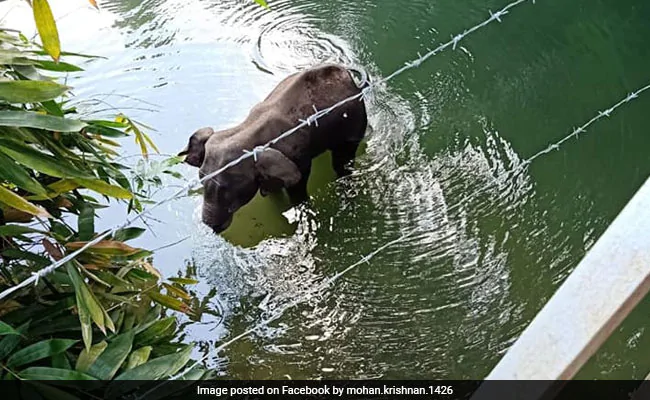 Palakkad district police chief G Siva Vikram said: "The arrested man is a rubber tapper. A search is on for others." According to the Chief Wildlife Warden Surendra Kumar, the person who is arrested handled explosives and also assisted others in the crime.
According to the reports, the elephant moved into a village near Silent Valley National Park in Palakkad last month. The female elephant is suspected to have eaten something including firecrackers filled inside which exploded in her mouth. The elephant walked for many days in pain before it went into a river and died standing there.
Reports claim that people of nearby villages often use the trick of stuffing firecrackers in the food to prevent their crops from being eaten by wild animals like boar. The officials said that the elephant was injured 20 days ago and suffered from starving after which she died.
Responding to the tide of anger and grief after watching the visuals, Mr Vijayan tweeted: "Justice will prevail." He also said on addressing the increased instances of human-wildlife conflicts. Vijayan wrote: "Climate change could be adversely affecting both the local communities and animals."
Also read Big News! Indian Government Bans 2550 Muslims Attached To Tablighi Jamat For 10 Years