The National Centre for Seismology (NCS) said that two back-to-back earthquakes with magnitudes of 6.2 and 4.6 on the Richter Scale rocked Nepal on Tuesday (Oct. 3) afternoon in less than half an hour, with vibrations also felt in several areas of the adjacent nation India.
A few hours later, at 3.06 pm and 3.19 pm, two other earthquakes in Nepal were reported, however they were of a somewhat smaller magnitude.
The NCS reports that at 2.25 pm local time, an earthquake of a magnitude of 4.6 struck Nepal at a depth of 10 km. At 2.51 p.m., another earthquake of magnitude 6.2 struck the Himalayan nation at a depth of 5 km; Uttarakhand, Delhi-NCR, Haryana, and Uttar Pradesh were also affected.
The quakes' epicentre was located in western Nepal's Bajhang region, while in India it was located 284 kilometres north of Lucknow in Uttar Pradesh and 206 kilometres southeast of Joshimath in Uttarakhand.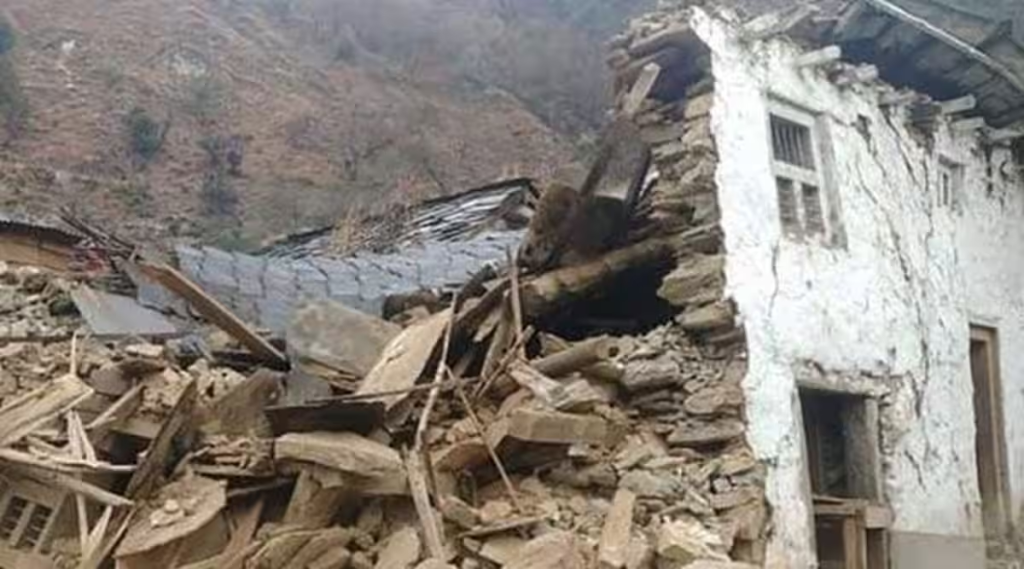 An crucial road in Nepal's southern lowlands was apparently shut by the earthquakes, according to interior ministry official Rama Acharya, who spoke to Reuters. At least 12 individuals were hurt, based on local media sources, but no casualty reports have surfaced as of yet.
"In the Delhi region, the magnitude was 3…We have received responses from people that it was felt in Uttarakhand, Punjab, Delhi, Lucknow region, Jaipur region. A few people in Ahmedabad region are also telling us that they felt it there…" mentioned National Centre for Seismology scientist Sanjay Kumar Prajapati, as per the report by PTI news agency.
Mansukh Mandaviya, the Union Health Minister, said that he had to leave Nirman Bhawan with other people in accordance with the procedure for evacuation in the event of tremors while he was still in the office.
"We hope you all are safe. Please come out of your buildings to a safe spot, but do not panic. DO NOT USE ELEVATORS! For any emergency help, dial 112," Delhi Police averred in a statement.