Restaurants are the place when you think of having something special. Sit back and enjoy food, made by professional chefs. There are certainly loads of eating points that attract the customers due to its quality of food and services. However, there are some around the world, whose name becomes a reason to grab the attention due to other reasons. So listed below are some of the restaurants that catch our attention due to their double meaning.
So check out these restaurants with a double meaning:
Pizza Orgasmica:
Although the eatery has shut its chains now. But we are still talking about it because of the weird name it has got. It was located at St. Fransisco and was there for 22 years.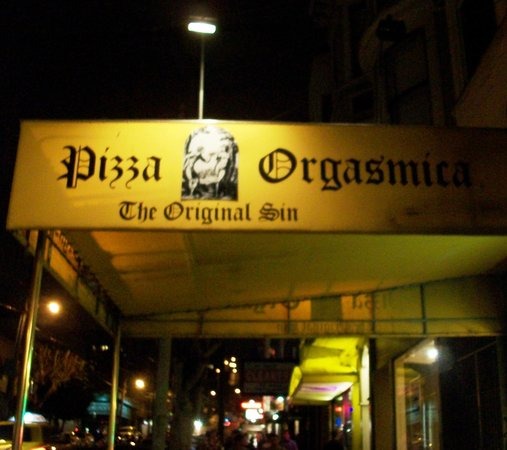 Prawn Hub:
It just the name of a restaurant, but it reminds of something else isn't it. And it's not your fault. It's all the fault of the cheeky name the restaurant has. The eatery is on main Baner road, Pune. 
Butt Sweet House:
We know that this name is quite awkward for a sweet shop but that's what it is. That's the reason why it caught everyone's attention. This is the sweet shop in Abu Dhabi.
Cabbages and Conndoms:
This one surely catch our attention due to its name. It is a stunning beachside thai restaurant in Bangkok. And is famous due to its quirky name.
Tatti Pizza :
Well we must say that word Pizza is quite tempting but the name that this restaurant has is quite Yukk…. Doesn't it sounds weird.
Dirty Dicks:
Located in Edenburg Scotland, this restaurant is surely an attention grabber due to its name.
Cocks:
Although this is just an eating point. But it attracts the people due to its name, which of course has a double meaning. Isn't it.
Lick-a-chick:
This restaurant is located in Nova Scotia in Canada. Which is just a fast food Canadian restaurant. But the name might make some guys think the other way.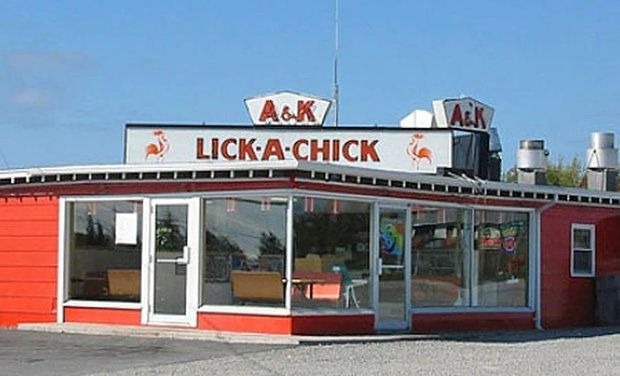 Vagina Tandoori:
This was actually an Indian Tandoori restaurant with the name Nagina. Until the one leg from N fell off and it came to Vagina. The name then became so cheeky that it attracted many people.
Potty's Restaurant:
This restaurant is located in India and is also a pure vegetarian eatery. But after hearing the name you might feel a bit awkward. As it is a pure veg restaurant with such a yucky name.
Also, read Here's What You Need To Know About India's First-Ever Luxury Water