Observing the heat wave conditions in India, India meteorological department has issued red alert in Seven Indian states. Churu, Rajasthan today prevails the state's highest day temperature that is 49 degrees. After temperature in New Delhi went 47 degrees, an orange alert was declared there by.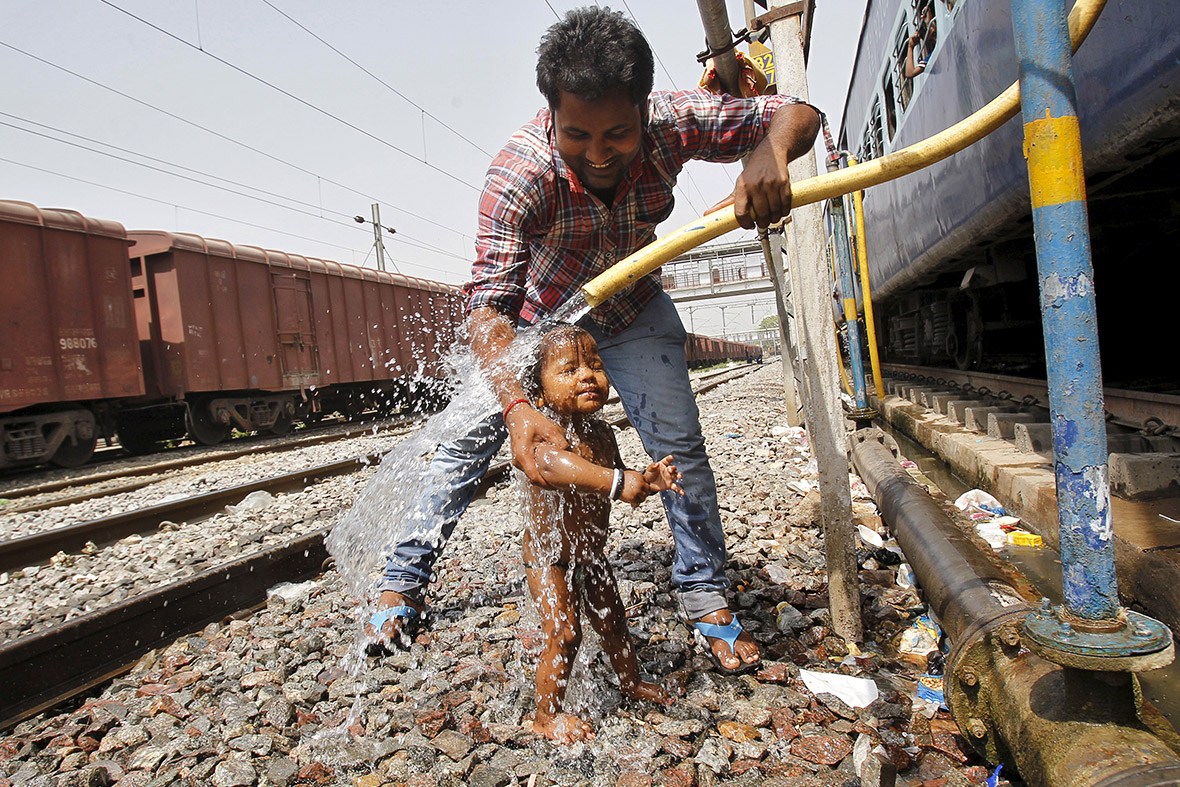 Warning of a severe heat wave
Monsoon is predicted to be delayed by six days whereas north and central India have been issued a severe heat wave warning. The heat intensity is likely to get reduced gradually around May 27 to 31. Weather colors in parts of Tamil Nadu and Puducherry continue with rainfall for the third day in a row.
Ahmadabad on Red Alert.
The city is also sizzling at 45 degrees Celsius. Where in people are advised to stay in. The red alert here has been given for two days.

Death toll to 309 in Telangana.
Since the begning of this summer there is approximately 309 heat related deaths reported till now. Nalgonda witnessed 90 deaths followed by Mahabubnagar with 44 deaths and Khammam 37 deaths, as told by a disaster management official. Most of the schools have been shut due to the intense heat wave and water crisis.
Worse hit areas Odisha, Andhra Pradesh and Bihar.  
Titlagarh touched 48 degree Celsius, while Sonepur ranked second hottest place at 47 degrees Celsius. Heat waves till now have claimed lives in Odisha, Andhra Pradesh and Bihar.
Now You Can Get the Latest Buzz On Your Phone! Download the PagalParrot Mobile App For Android and IOS