Health enthusiasts who generously and religiously follow the regime of honey water or honey-lemon water every morning must be aware of the adverse effects it does to one's body. With a pursuit to upkeep a fit physique, honey water in the morning can do more harm than good.
Talking on similar lines, Mac Singh, a dietitian, took to his Instagram and posted, "Honey water is not good for you." "If you look at the facts of one teaspoon or tablespoon of honey, you'll see it does not have any nutrition except calories and sugar," Singh added, adding that a teaspoon of honey contains almost 6 grams of sugar and 21 calories, while one tablespoon has 17 grams of sugar and 64 calories, which only leads to weight gain.
Moreover, as per Ayurveda, warm honey or heated honey acts like a slow poison which can lead to "ama" or ramp up toxic substances in your body. In this condition, the mucus can give rise to many diseases, the expert claimed. A step ahead, it is equally dangerous for those who are suffering with diabetes as an added amount of sugar in honey can be harmful. "So, it will affect your blood sugar levels negatively due to its high glycemic index i.e. 58 (for reference- sugar's GI is 60)," he added.
Some counter statements by the ultimate health experts
Dr Manoj Kutteri, medical director and CEO at Atmantan Wellness Centre in an interview with Indian Express mentioned that those who have borderline diabetes and prefer table sugar "can have honey as an alternative to it, simply because it contains other minerals as well, when compared to refined sugar."
Consensus
Apart from the given counter arguments, both the experts agree on the recommendation of consuming ajwain-cinnamon water for loosing weight. An added teaspoon of ajwain (carom seeds) and daalchini (cinnamon) contains zero sugar and very less calories.
Dr Kutteri added, "Ajwain has a property of easing the digestion process so that food goes through the stomach quickly. There is less chance of food getting deposited as fat during this process. It also helps to boost metabolism, which accelerates weight reduction. Improved digestion can help prevent unwanted weight gain."
"Also, cinnamon provides early satiety and is great to reduce food cravings. Additionally, the nitric oxide present in cinnamon helps to improve health of blood vessels and circulation," he told news outlet Indian Express.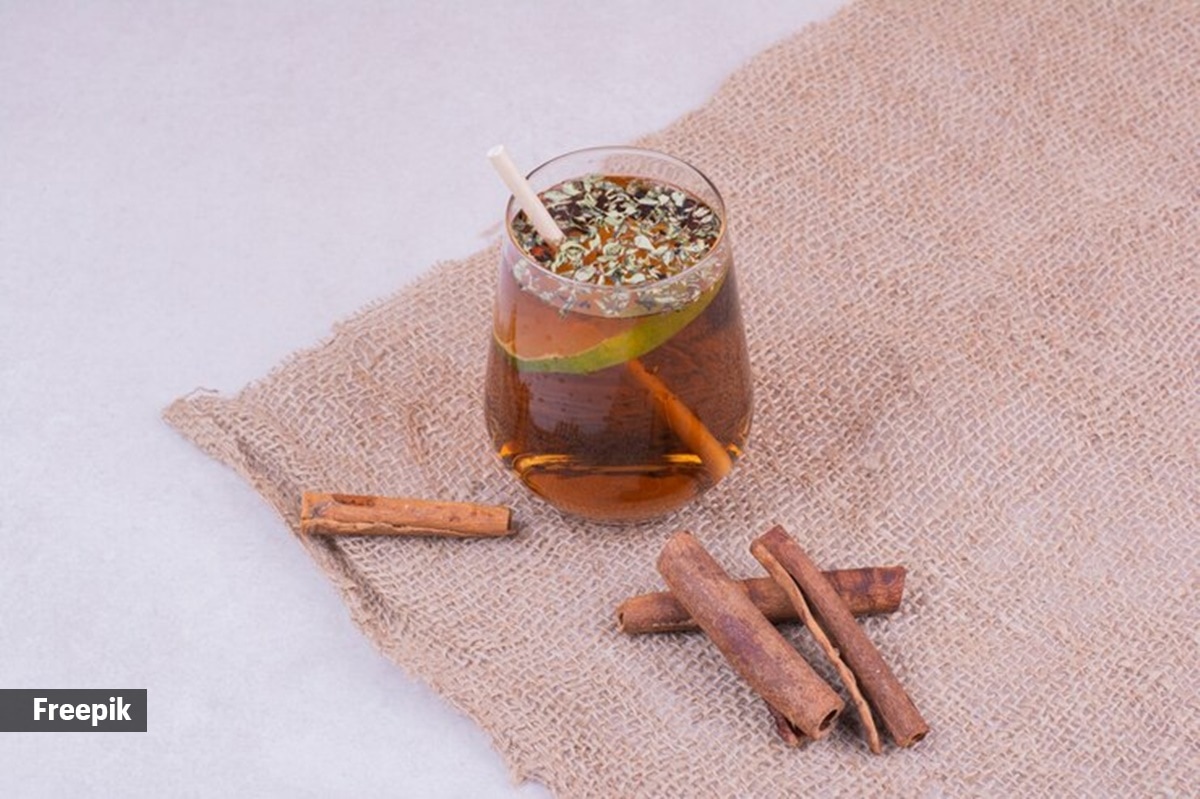 Ajwain helps in thorough digestion. (Image Source: Freepik)
Added merits of consumption of cinnamon water, as recommended by Dr. Singh
Embrace and helps in weight loss
Shields from harmful bacteria
Helps with the severe issue of constipation
Shields the liver
Helps mellow down increased levels of cholesterol
Upkeeps blood sugar
Suitable for digestion
Packed with antioxidants
Singh concluded, "Honey should be treated like all added sugars, something to include in your diet carefully and kept to a minimum, while ajwain-cinnamon water is a magical drink, especially for those on a weight loss journey. It does wonders when had on an early morning empty stomach."
Note: Nonetheless, it is recommended that you consult an expert before consumption of this water.