After the Coronavirus pandemic started. It has affected every sector very badly. Right from Bollywood to tourism and cricket. These were the area that was badly affected. There was a complete closure of all the entertainment sources nationwide. Amongst them, Cricket is one of them that was totally closed all over the world. And the cricketers are locked in their homes. Meanwhile, the amazing and luxurious photos of most well-known cricketer Cris Gayle photos surfaced. The photo that surfaced is from Cris Bungalow where he was seen having fun as usual during this phase.
Well, let us tell you that the pictures of the house are really breathtaking. His three-story bungalow has a dance floor inside the house with a swimming pool for the pool party. Gayle who is known for its aggression on the cricket field loves to party hard. And his pictures are proof of it. So have a look at his wonderful fun photos and the video below.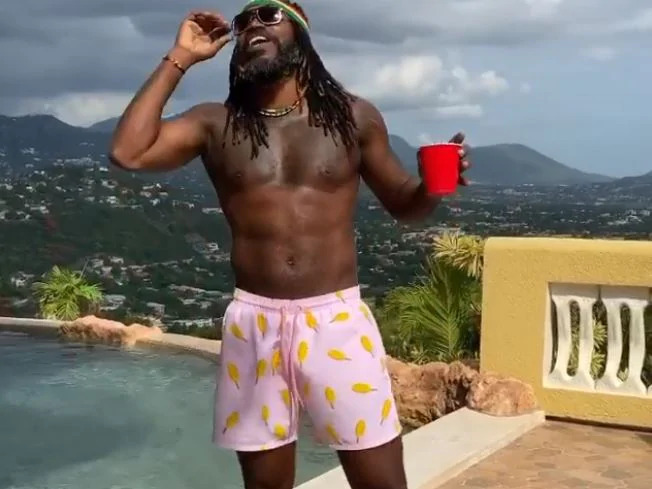 Cris Gayle Dance Video
Explosive opening batsman Chris Gayle of West Indies has shared a video of his dance on Instagram. Chris Gayle is very active on social media and entertains his fans in plenty. In the video, he is dancing on the side of the pool in his bungalow on the hills of Jamaica. And we are sure that after watching the video you will get an idea to enjoy the best possible. Cris has surely set an example before us. So just have a sneak peek at her dance video. That is quite fun to watch.
Also, read Secret Why John Cena Posted Aishwarya's Picture On His Instagram