We are used to seeing waterfalls as well as, raising water foam and fog around them, but in cold winters, many waterfalls turn into amazing ice wonders. Although many frozen waterfalls can be visited just like that, but for some it becomes an adventourous place to explore. Every year, hundreds of these climbers risk their lives for an adrenaline rush. Using only ice axes and crampons. These rock climbers climb huge frozen pillars and walls of water. After all its so mesmering.
Take a look at these frozen water falls
Heimken Falls, British Columbia, Canada.
Taihangshan Ridge, Hebei Province of China.
Waterfall Godafoss, Iceland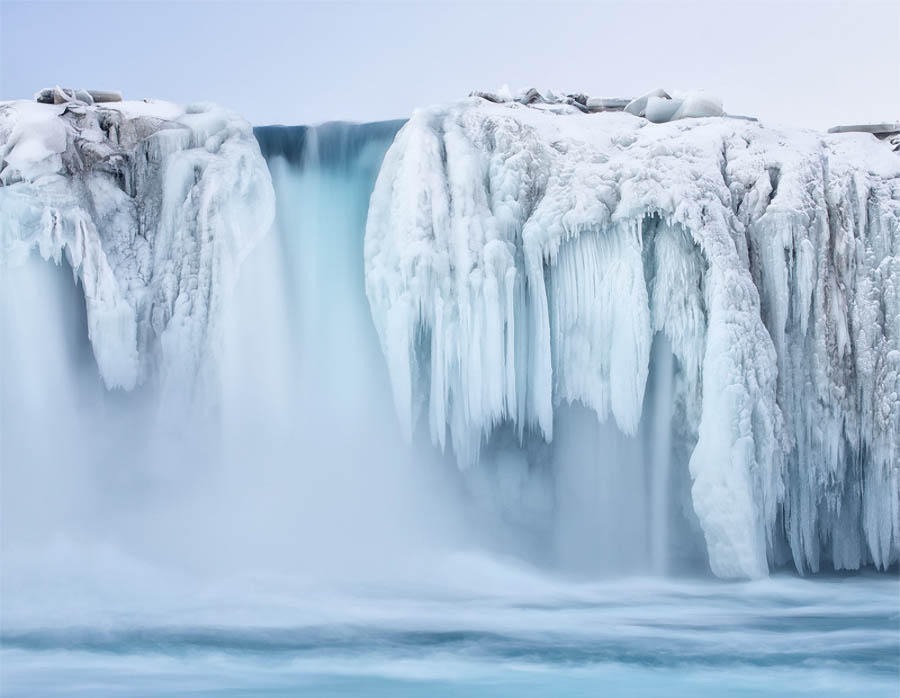 Waterfalls in Plitvice Lakes National Park, Croatia
 Marmolada, northeastern Italy
 Eidfjord, Norway
 Ballandaz Gorge, France
Also, read 15 Unbelievable Photos Without Photoshop Or Editing