In the 80s and 90s, Johnny Lever changed the definition of comedy in Hindi cinema. Johnny Lever is a very big name in Hindi cinema. Whose performance and excellent comedy have been appreciated by everyone and Johnny is considered a symbol of comedy today. Johnny Lever was born on 14 August 1957 in Kanigiri, Andhra Pradesh. Let us tell you about some special things related to Johnny Lever.
Johnny Lever was born in a very poor family. Johnny Lever had also taken the responsibility of improving the financial condition of the house on his shoulders at a young age and because of this, he left his studies and started selling pens on the streets. The interesting and special thing is that he used to sell pens by dancing. So that he used to make much profit in this work.
Significantly, Johnny Lever is also called India's first stand-up comedian. Johnny Lever's real name is John Prakash Rao Janumala. Johnny, who appeared in more than 350 films, used to work in Hindustan Lever Company before working in Hindi cinema. Here his work was physically hard work. During this, Johnny used to lift the drum weighing more than 100 kg very easily and transport it from one place to another.
Johnny Lever was fond of comedy and acting from the beginning and while working, he often entertained his colleagues with his acting and comedy. Let us tell you that while working in Hindustan Lever, his name was Johnny Lever. Then going ahead, he became famous in the whole world by this name.
Johnny's stature and work in Hindi cinema can be gauged from the fact that he has won the Filmfare Award 13 times so far. Many people also believe that a comedian like Johnny Lever has never happened in the history of Hindi cinema. At the same time, many people say that at least in Johnny's era, no comedian was ever seen to compete with him.
Johnny never looked back after this and he continued to touch the pinnacle of success. Even today, the audience loves Johnny very much and whenever it comes to comedians in Hindi cinema, the name of Johnny is also taken prominently. In the 80s and 90s, Johnny was a part of many great and memorable films. His spirit continues to this day.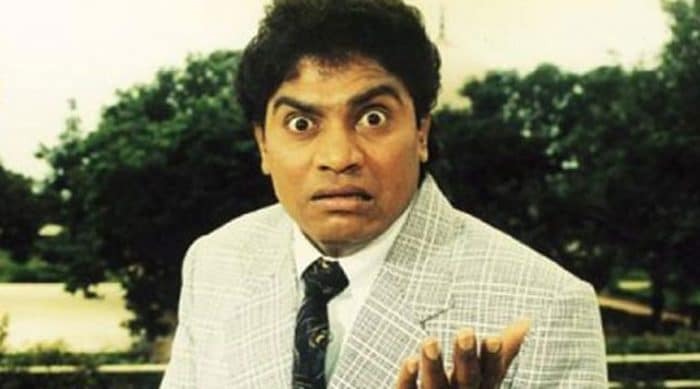 25 films released in a single year…
Johnny is counted among the very busy artists of his era. This can be gauged from the fact that in the year 2000, 25 of his films were released. While maximum of 3 to 4 films of the biggest superstars are released in a year, Johnny had a total of 25 films in a single year.
Johnny Lever has also eaten jail's air…
Very few people know this thing that Jani Lever has also eaten the air of jail. You must have been surprised that what this great artist, who was always smiling and tickling the audience on the film screen, would have done so that he would have had to go to jail, then let us tell you that, he was accused of insulting the tricolor. However, later this allegation against him was dropped. In this case, Johnny had to face jail for 7 days.
Also read RRR Vs Tiger 3 Box Office: Ram Charan-Jr NTR, SS Rajamouli Preparing To Beat Salman Khan