ISRO has released a video of a humanoid or robot being sent into space before the Gaganyaan mission of 2022. ISRO has named this woman-like humanoid Vyommitra.
Vyomitra is going into space in December 2020 and July 2021 before the final mission of Gaganyaan. While other countries have sent animals to space before such missions. Vyomitra in space will try to behave like a human and also report back. In space, this humanoid will perform body temperature and pulsation tests.  
Humanoid is a type of robot, which contains its two parts sensors and actuators. The sensors help the humanoid to understand the environment and answer questions, while the actuator is a motor that helps it to move.
What is humanoid?

Humanoid is a kind of robot
Can answer questions
It has the ability to understand human gestures
It can move like a human
How does humanoid work?
The sensor and actuators are 2 parts in a humanoid
Sensors provide the ability to understand the environment and speak
The camera, speaker and microphone is controlled by the sensor
The actuator is a kind of Motor
The actuator helps humanoid in moving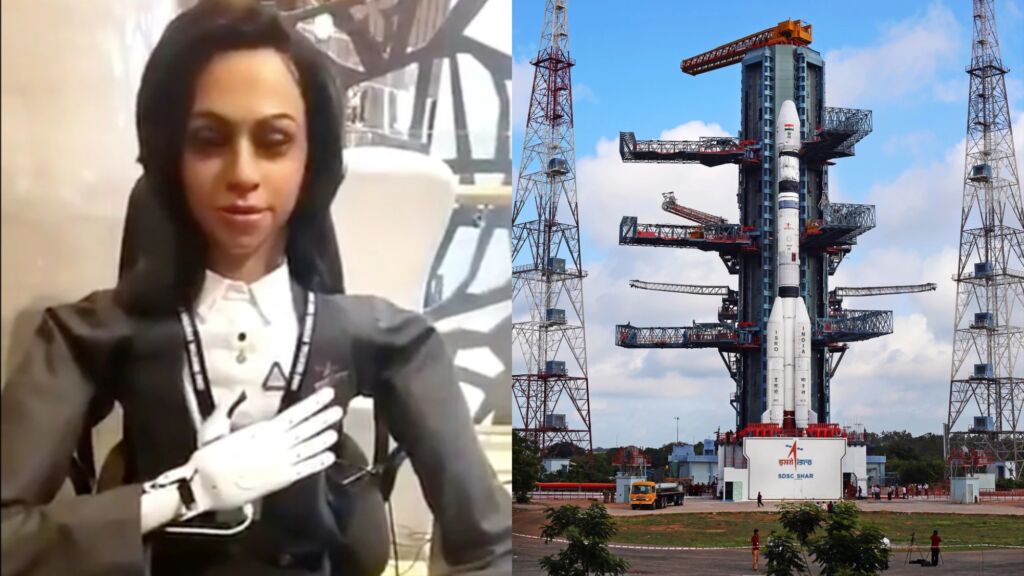 Which countries made humanoid?
America's Sophia is the world's first robot citizen
Japan's Kodomoroid, works as a television anchor
China's Jia Jia is capable of talking anything but have low movement
Chairman of ISRO, K Sivan said that the process will proceed after the humanoid test. Also, how humanoid behaves with humans will be investigated.