In one of the largest mafia cases in Italian history, more than 200 members of the "Ndrangheta" group were given sentences totaling more than 2,200 years in jail. Since January 2021, almost 300 defendants have been put on trial on charges that they belong to a significant criminal organization. The 18th-century southern Italian province of Calabria saw the founding of Ndrangheta, which went on to become one of the most potent and wealthy criminal organizations in the world.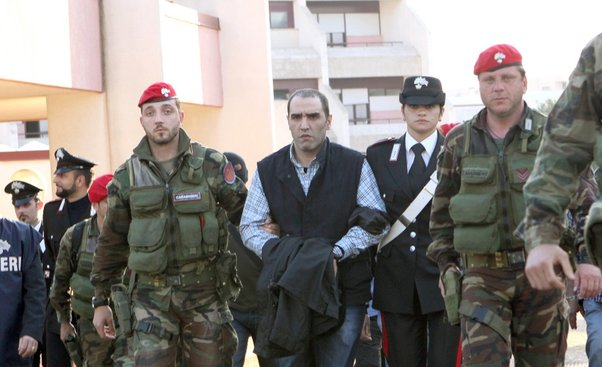 80% of the cocaine trade in Europe is controlled by the mafia organization, which operates on all continents. It generates an estimated £52 billion in revenue annually.
Along with accusations of extortion, money laundering, drug trafficking, murder, and corruption, the trial featured politicians and business owners.
How Ndrangheta was traced?
In December 2019, special troops led by over 3,000 officers raided twelve Italian areas, arrested people in Germany, Switzerland, and Bulgaria, and targeted Ndrangheta. Cash and properties valued at millions of euros were confiscated. The operation, known as Rinascita-Scott—the Italian word for the region's rebirth—saw the detention of almost 300 people. Additionally, US special agent Scott W. Sieben assisted Italian police in establishing connections between the Ndrangheta and Colombian cartels.
Leading the massive Ndrangheta probe was top prosecutor Nicola Gratteri, the most well-known anti-mafia prosecutor in Italy, who had spent 34 years living under police protection. When the trial started, he told Sky News that he would not be intimidated by the numerous murder plots and death threats made against him.
"If I were to die tomorrow, it wouldn't be a problem for me", he averred, adding, "To live a hundred years as a coward is meaningless. Instead, I have lived as a man."
Italy's prime minister Giorgia Meloni stated, "We have an extremely changeable enemy and the fight against the mafia is a cornerstone of this government," she said.