After taking the names of Bollywood biggies in connection to Sushant's death case. Now the actress has given has pointed a powerful person without taking the name.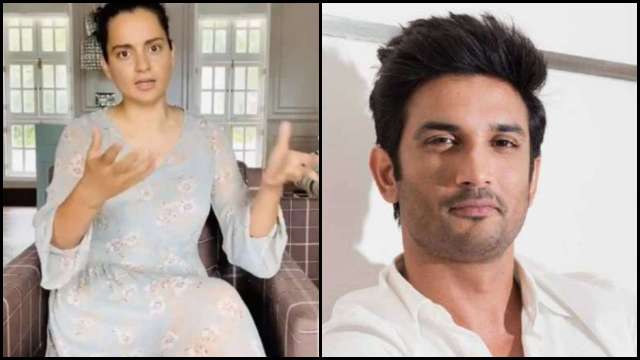 Kangana Ranaut is daring enough to take a stand against Bollywood Mafias. The actress, while ago gave an explosive interview to a news channel making serious allegations against Bollywood Biggies. The actress is not on social media but she keeps her opinion about every matter through twitter account of her team. Kangana earlier attacked big names like Karan Johar and Mahesh Bhatt, not only this but the actress also gave her opinion about the actress like Swara Bhaskar and Taapsi Pannu.
In connection to Sushant's case, Kangana shared yet another tweet from Team Kangana Ranaut's team handle. This time she gave a hint about the powerful person present at the party that day. Taking a dig at the person in question she said that if she is found hanging at her home, please know that hasn't died by suicide. Pointing towards that person she wrote "Everyone knows but no one can take his name, Karan Johar's best friend and world's best CM's best son, lovingly called baby penguin.
Reacting to the post-Kamaal R Khan, commonly known KRK tweeted "Listen, people, pls don't report if you don't have the courage to reveal the name of that person. Otherwise, give me the name and I will tweet, whoever #TurramKhan he is,"
Recently, Kangana's team also accused actress Deepika Padukone of boycotting Sushant Singh Rajput. Her team tweeted a screenshot of an article saying that Deepika didn't invite both Sushant and Kangana to her wedding party in December 2018.
Also, read Mahesh Shetty Makes Shocking Revelation In His Statement To Bihar Police