Actress Kareena Kapoor Khan praised her Fellow Mommy-To-Be Anushka Sharma's Picture adoring her baby bump.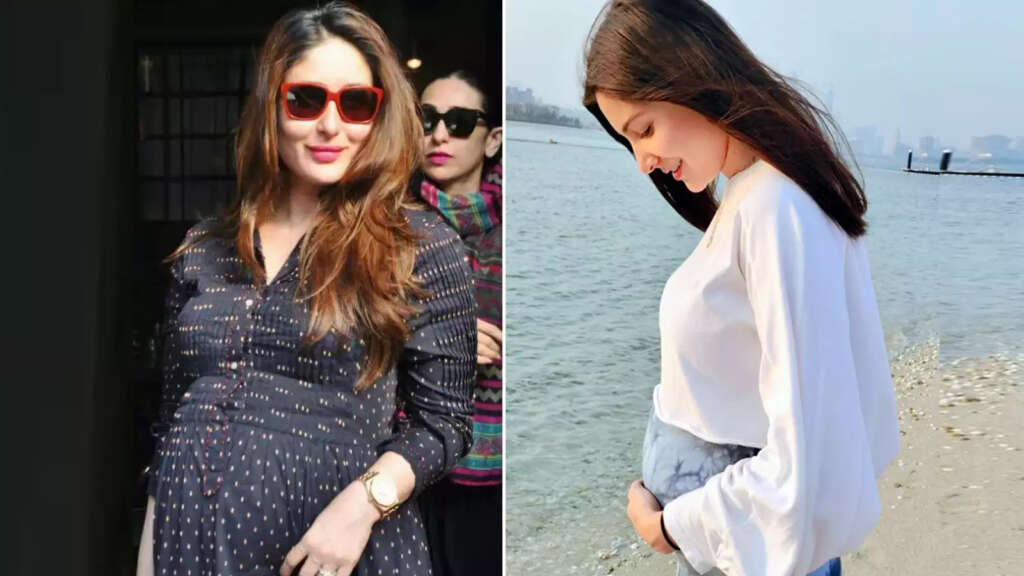 Babies on board! The year 2020 has given us good news from the film industry. As the two Bollywood loved couples Saif Ali Khan and Kareena Kapoor Khan and Virat Kohli and Anushka Sharma. Made their pregnancy announcements. Earlier Kareena Kapoor making an official announcement said that they are soon going to welcome their next child. And now Virat Kohli and Anushka Sharma made netizen delighted by announcing that they are all set to embrace parenthood in January 2021.
Amid this Anushka Sharma posted a beautiful picture for her fans, where she was seen flaunting her baby bump. After which Actress Kareena Kapoor who is also going to be a mommy. Showered love on her beautiful picture in which she has been snapped standing near the beach, adoring her baby bump. Captioning the post she wrote: "Nothing is more real & humbling than experiencing the creation of life in you. When this is not in your control then really what is?"
Checkout Anushka Flaunting her baby bump
Earlier, Virat and Anusha took to their Instagram to share a picture. In which the power couple looked quite adorable together. The post was captioned as "And then we were three arriving Jan 2021′. Some time ago while having an interview with RCB Bold Diaries, Virat was asked about his experience of becoming a dad. To which he stated "It is an incredible feeling. It puts things into perspective for you with a beautiful feeling. It is difficult to describe how you feel, but when we found it, we were over the moon."
Virat further revealed how he is spending quality time with her wife Anushka, He said that during the lockdown we had a great time together. As I never got such quality time to spend with Anushka before. He said that we could hardly see each other due to our tight schedule. However, this was the longest time we got to spend together. 
Also, read An Old Audition Video Of Rhea Chakraborty Goes Viral