Today on June 25, 2019, Karisma Kapoor has turned 45. She was born in Mumbai in the grand Kapoor clan. Karisma made her Bollywood debut at a very young age in 1991 with film Prem Qaidi. Her first actor was South film actor Harish Kumar. After that, she gave many hits with actors like Suneil Shetty, Ajay Devgan, Salman Khan, Govinda and Akshay Kumar.
Even Akshay Kumar had signed his debut film (Deedar) opposite Karishma Kapoor, which was released in 1992. But there was also a time when Karisma started refusing to the film offers opposite Akshay Kumar. It is because, her film with Akshay, Deedar tanked at the box office. And after that, she appeared with him in the films Sapoot and Maidan-e-Jung which also went flop. She was a new actor and is gradually gaining popularity, at the peak point of her career she didn't want to take a risk by working with Akshay Kumar.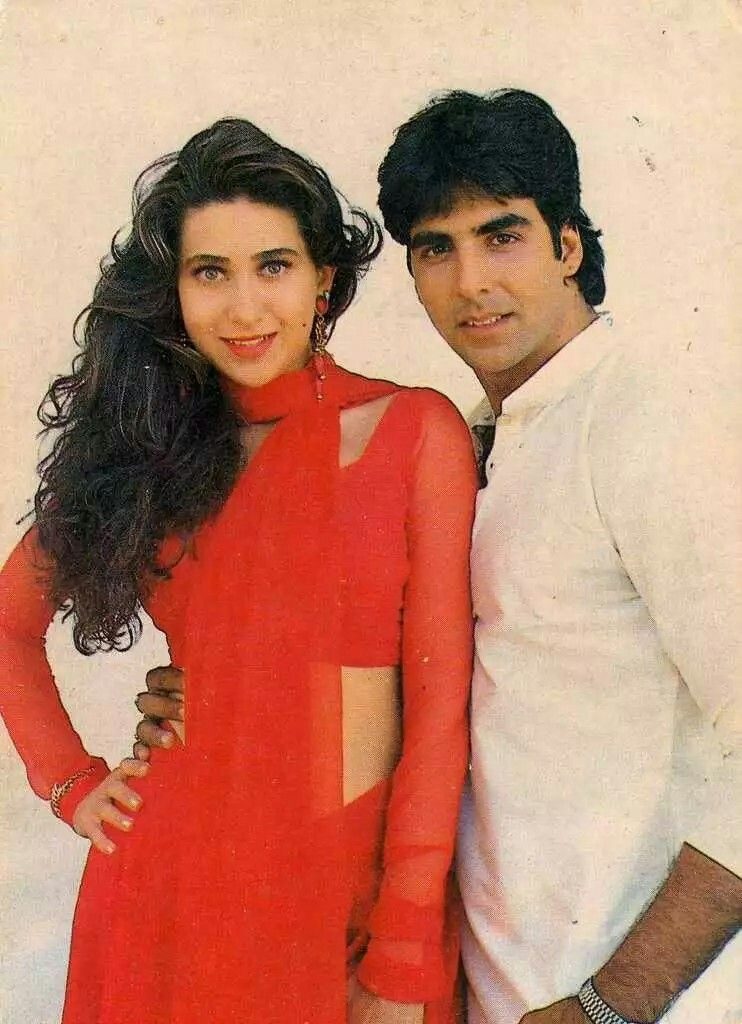 It was in the 90s when Akshay's gave near about 12 flop films including Lahoo Ke Do Rang. Karisma used to share great camaraderie with Akshay off the camera but she didn't want to take a risk professionally. Tanuja Chandra in 1999 offered the film Sanghrash to Karisma Kapoor. She liked the script but as soon as she came to know that Akshay is starring opposite her she refused the offer. Ultimately, the role was given to Preity Zinta. The film performed well and drove Preity's Bollywood career.
Not only that, but Karisma also refused the superhit film Hera Pheri in 2000 because of Akshay Kumar. Later, Tabu was signed for the role in the film. But soon in early 2000, Karisma's career also started declining because of the arrival of new actresses. Seeing it as a warning she agreed to sign films opposite Akshay and gave two hits with him Jaanwar and Ek Rishta. But after these two films, none of her films did well at the box office with Akshay Kumar including Mere Jeewan Sathi and Haan Maine Bhi Pyar Kiya Hai.