Mumbai actor Kritika Kamra resides in a lovely compact apartment. The star showed Architectural Digest (AD) around her quiet apartment and introduced them to all of its highlights. She claims that the rental home is ideal for her to live in during her 30s.
Living room and dining space
AD shared pictures of Kritika's house on social media, showcasing how it is a pastel lover's paradise. The powder blue wallpaper in the dining nook is complemented with white marble dining table, white bench, and white wooden chairs with white upholstery. The table is topped with a huge vase filled with purple flowers.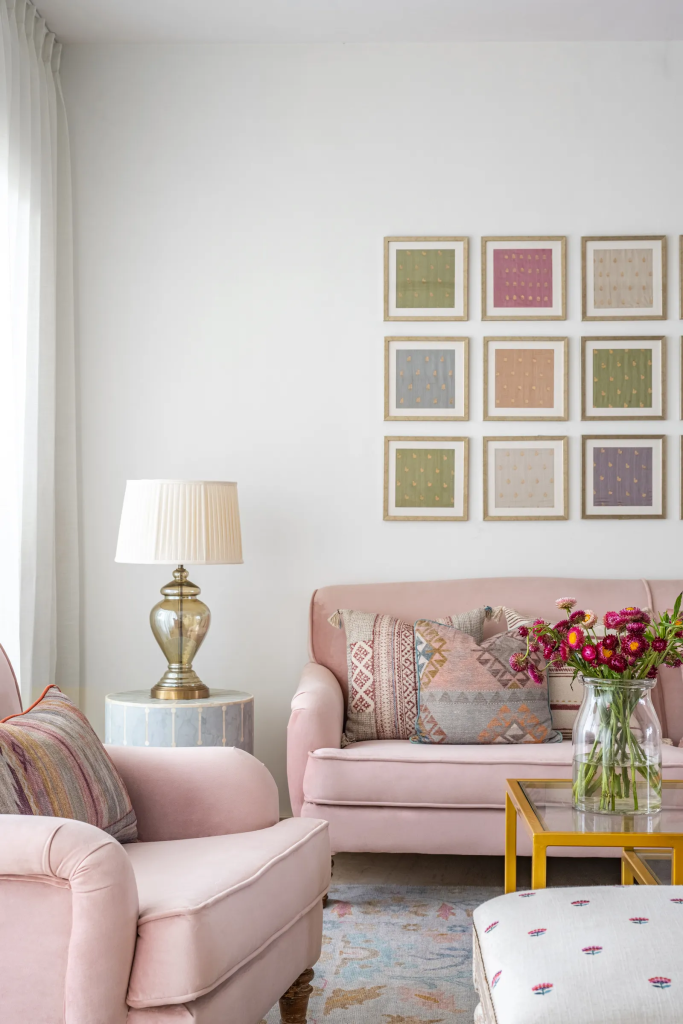 The living area comes next, including two pastel pink sofas and pastel-colored artwork hanging over it. Two wooden chairs with beige striped cloth upholstery are located on the other side of it. Additionally, there's an entertainment area with a grey modular couch and endless rows of frames suspended from the ceiling above it.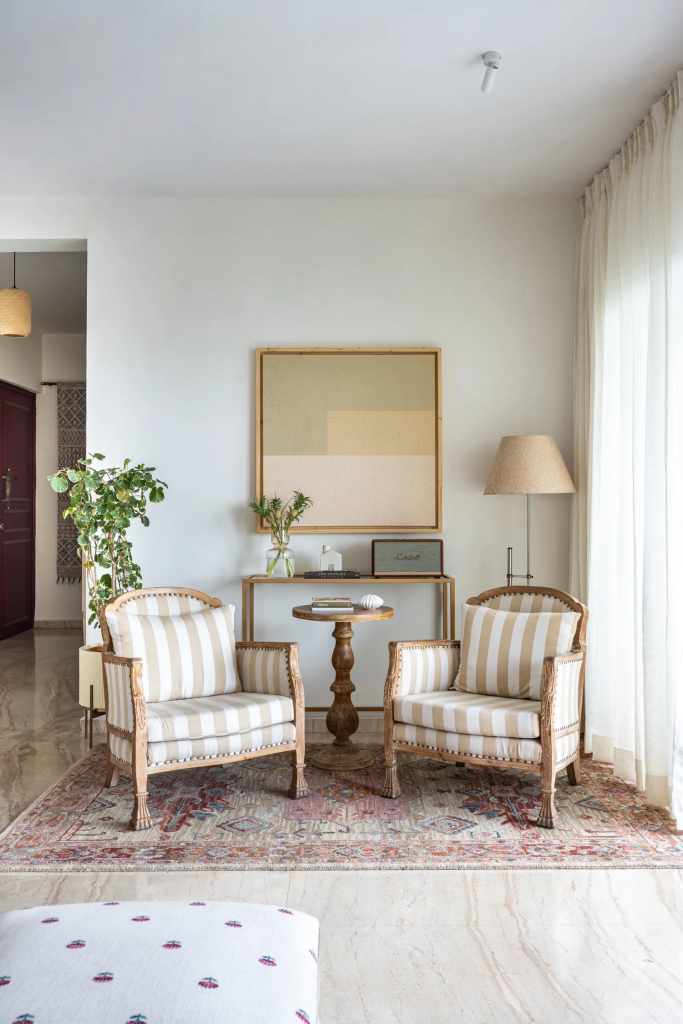 Kitchen and bedroom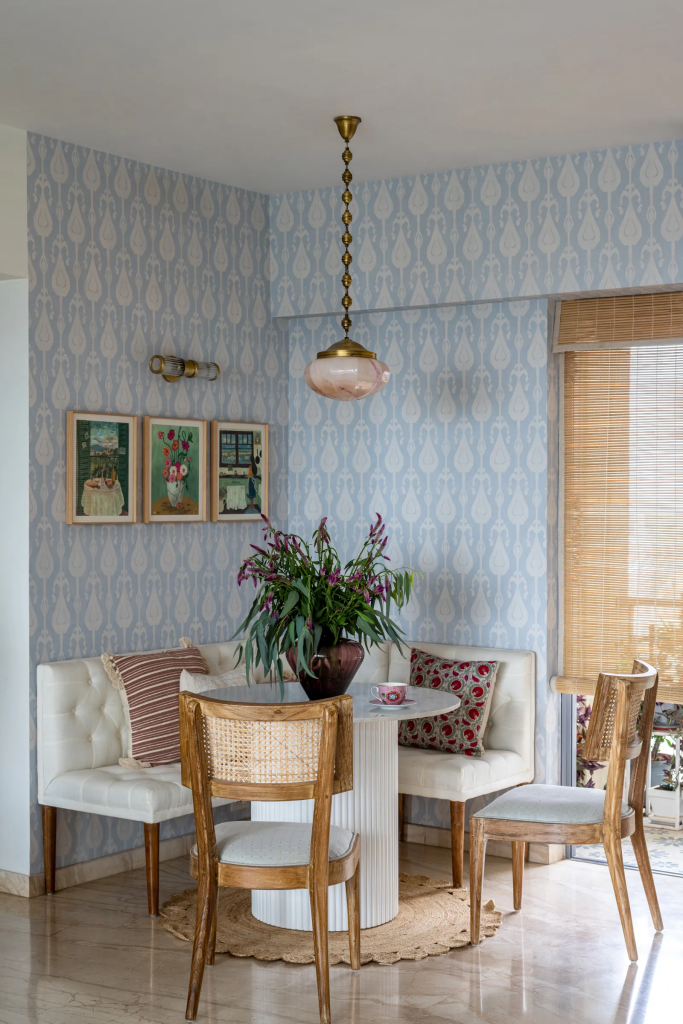 The kitchen has blush pink cabinets, a breakfast nook with an arched opening, and a refrigerator that is mint green. A wooden bed with a caning-covered backrest, wooden side tables, and lamps hanging from the ceiling on either side give the bedroom a cozy appearance.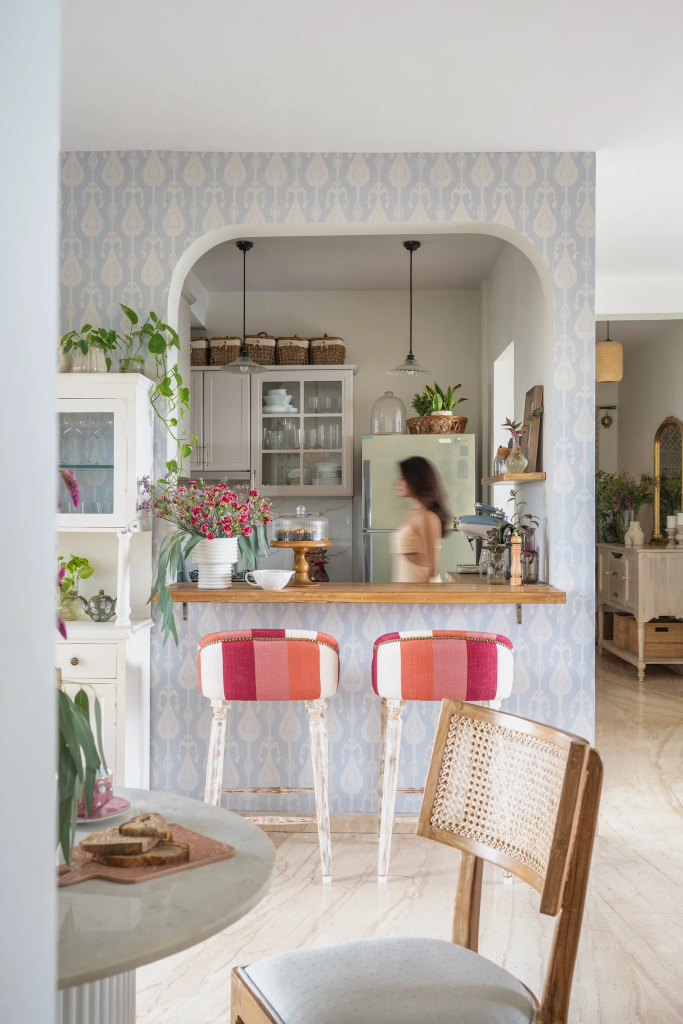 A suitable space for the actress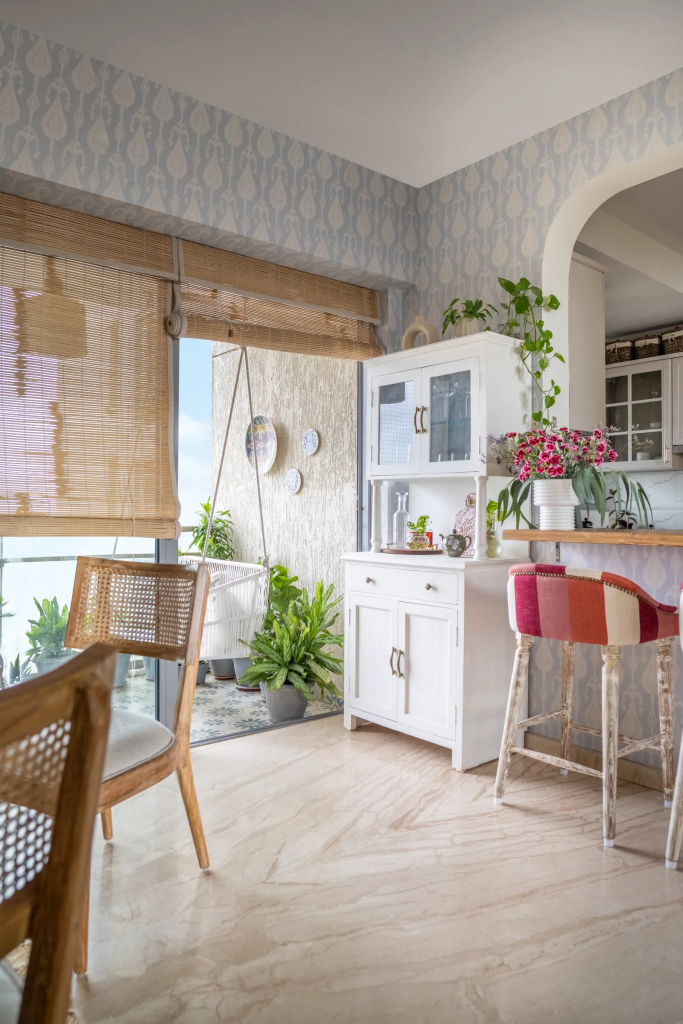 Kritika said, "I may be an actor, but I didn't want my posters and pictures splayed across the walls… I don't even have a dresser with lights. I spend so much time in trailers that I needed this house to be my homely oasis. You won't see the actor side of me here."
"This is not my family home — my parents don't live with me — and I know this is not a permanent house. For me, this is the house of my 30s. And that's what I told Purva (Agrawal, interior designer) — I want this to be the house of my 30s," she added. "I realised this place was spacious enough for me. It gets great light, it's on a higher floor, and very conveniently located for all my shoots and offices. I didn't want to move out of the house, but I wanted it to feel new — more like a home," she added.
In addition to her work on television, Kritika Kamra has acted in several movies. She also starred in Bheed, directed by Anubhav Sinha.