Lithium-ion batteries, which are used in smartphones, have a tendency to lose capacity over time due to their chemical makeup. How often you use your smartphone has a direct impact on how long its battery lasts. The longevity and everyday usage of batteries may be extended by users by using tactics that smartphone makers have been able to apply thanks to technological developments, notably in software. Here are few ways to improve battery life.
Prevent exposure to harsh weather
Power loss, accelerated battery ageing, and even lithium-ion battery failure can all be caused by excessive heat. Avoid using your phone in bright sunshine or extreme heat. Extreme cold can also shorten battery life momentarily, although warming up to ideal levels should restore normal battery operation, albeit with some long-term damage.
Take away the cases while charging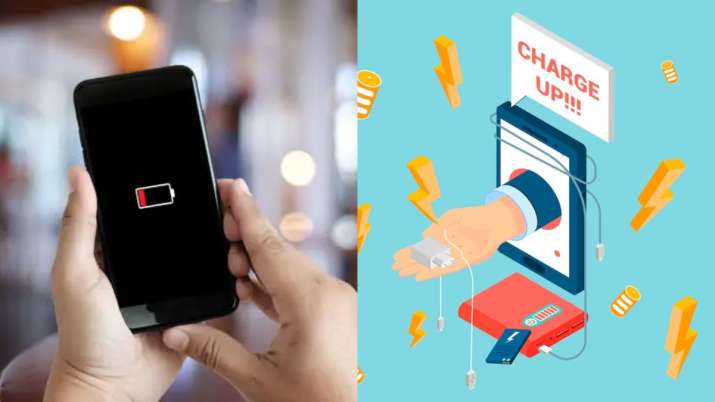 Bulky phone cases can cause overheating and lower charging efficiency when used while the device is charging. To guarantee safe and effective charging, it is advised to take off your phone case, especially while using fast charging.
'Optimised Battery Charging' should be enabled
When the gadget is plugged in and not in use, this feature, which is present on a variety of devices, restricts your battery charge to 80%. Based on your usage habits, it restores the remaining charge, preserving the life of your battery. In the settings menu of your device, look for this setting.
Steer clear of deep battery depletion
It's time to break your habit of often charging your smartphone to 100% and then completely draining the battery. Such methods can hasten the ageing of batteries. To lessen the strain on your battery, plug it in and charge it back up to about 75–80% when the level dips below 25%.
Make your device's battery life optimised
Without getting into the specifics of your smartphone's battery health, take into account the following advice: When utilising mobile data, switch to 4G LTE if you don't need 5G speeds to save power. If your device enables it, change your screen's settings to a 60Hz refresh rate and a lower resolution in order to increase battery life. To prevent battery depletion, identify power-hungry programmes that are operating in the background and limit their activity in settings.