A video of man quenching the thirst of the cat is going quite viral on social media. And to see this work of humanity you have to watch this adorable video.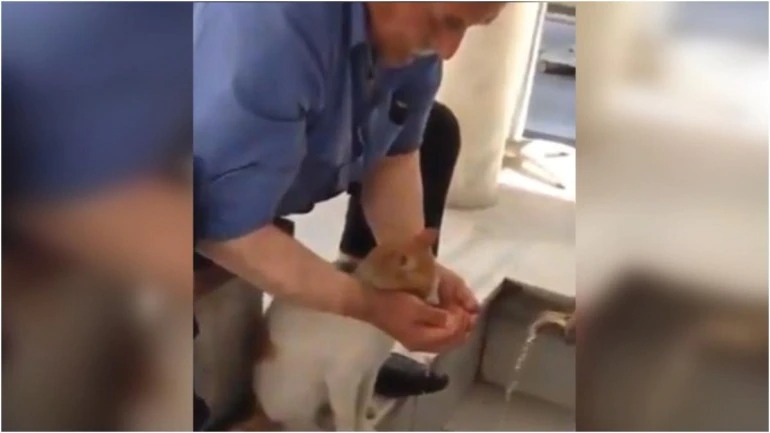 A cute video filled with humanity is going viral, on social media. The video is shared by Susanta Nanda of the Indian Forest Service. And guess what. This video has been viewed by 4000 viewers so far. In this 15 second video, we can see a man quenching the thirst of a cute adorable cat. 
In the short clip, the man cupped his hands and filled them with water from the tap, so that he could make the cat drink water. Well we must say that this man has a real love for animals, and that's what we can see in the video. Sharing this video he wrote
"Real happiness comes from little things. Pure joy for this man helping a stray cat to drink from a public fountain,"
After the video was posted it was flooded with various kinds of adorable comments one user said  "Great to see humanity." while someone posted heart emojis. So let's see how people are reacting to it.
Also, read Railways, Flights, And Roadways Bus New Rules From 1st June