There are many such star kids in Bollywood who often remain in the headlines. In this era of social media, often some star kid remains in the discussion. Especially the girl star kid gets a lot of headlines from her pictures. Daughters from Shahrukh Khan to Ajay Devgan often become a part of the discussion. But today we are going to tell you about the daughter of famous actor Aditya Pancholi.
Aditya Pancholi has worked in many Bollywood films. Aditya Pancholi's looks and image made him recognized as a villain on the film screen. He worked in many films in the 80s and 90s and he managed to make his mark. Along with films, he also remained in the headlines due to many controversies.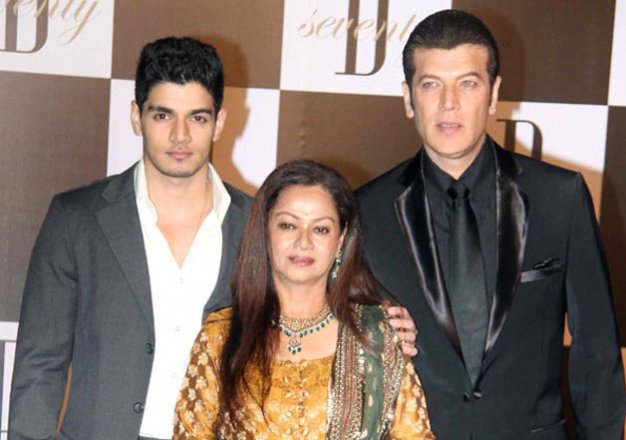 56-year-old Aditya Pancholi was born on 4 January 1965 in Mumbai. Aditya married in the year 1986 in the 80s and 90s. Aditya and Zarina are parents to two children. The son of both, Sooraj has stepped into Bollywood, while the name of the couple's daughter is Sana Pancholi.
Aditya Pancholi and Zarina's daughter Sana Pancholi does not like to be in the headlines. However, for the time being it is talking about them only. Sana was born in the year 1990. She is almost 31 years old and she looks very beautiful to see. Her beauty is no less than any Bollywood actress or any model.
Sana has no personal relation with Bollywood like her parents and brother. She wanted to make a career in films, but it did not work out and then she turned to the hotel and restaurant industry.
After not being talked about in the film world, Sana Pancholi opened a fine dining restaurant in Goa. She is still doing this work and she earns a lot of money from this work. Let us tell you that Sana and Sooraj are both brothers and sisters. Sana is very close to her family.
Along with the parents, Sana also has a special bond with brother Sooraj Pancholi and both share a strong bond. Many pictures of Sana are viral on social media in which she is seen with her brother. Both often keep clicking pictures together.
Also read 10 Secret Facts About Hottest Actress Jacqueline Fernandez