Forget popular actresses and actors, we have come across two tiny Instagram sensations who will make your heart fly away. Bella and Vienna, twin daughters of actor Karanvir Bohra and Teejay Sidhu have fetched 422 K followers and a blue tick.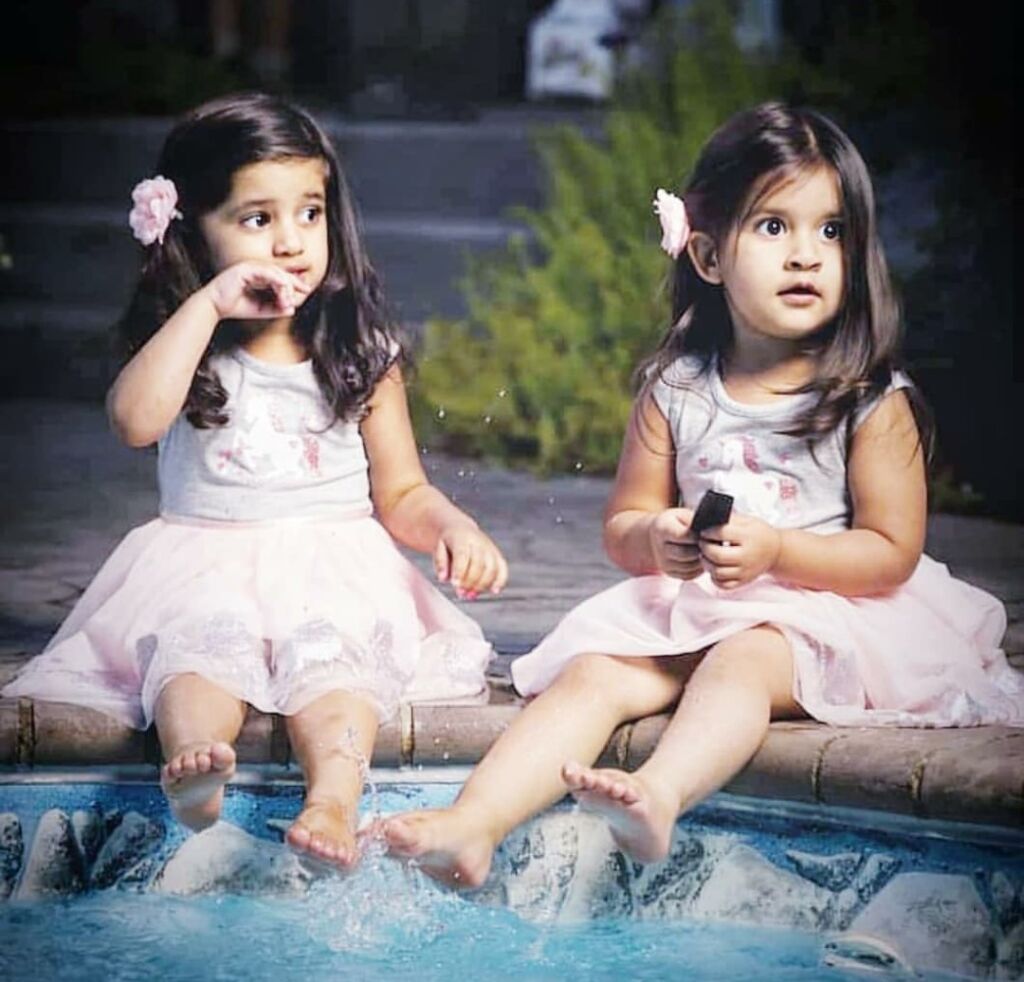 Twin Baby Diaries!
With the name of 'twinbabydiaries', their page has become extremely popular. What makes the page different from all other pages is that it is regularly updated and adorable stuff is posted by the mother Teejay Sidhu herself. She is never up for missing even a single cute moment and uploads it over the page followed by an amazing caption. The captions usually show conversation between Bella and Vienna which is decoded by mom Sidhu.
Tiny Tots Ruling The Internet!
Both the girls are blessed with adorable smiles which works the best. Not at all shy from the camera, the star babies make sure to let their mom capture the best! Let us have a look at few of their super pretty videos and photos!
I am sure these photos and videos would have made us fall in love with these kids! The best part is their actions are supported by a beautiful and engaging caption by their mom which is usually a social message or a tip for other kids too! Everytime she posts anything, it is always about guidance, a good message or something beautiful related to family. This makes the page different from all other pages.